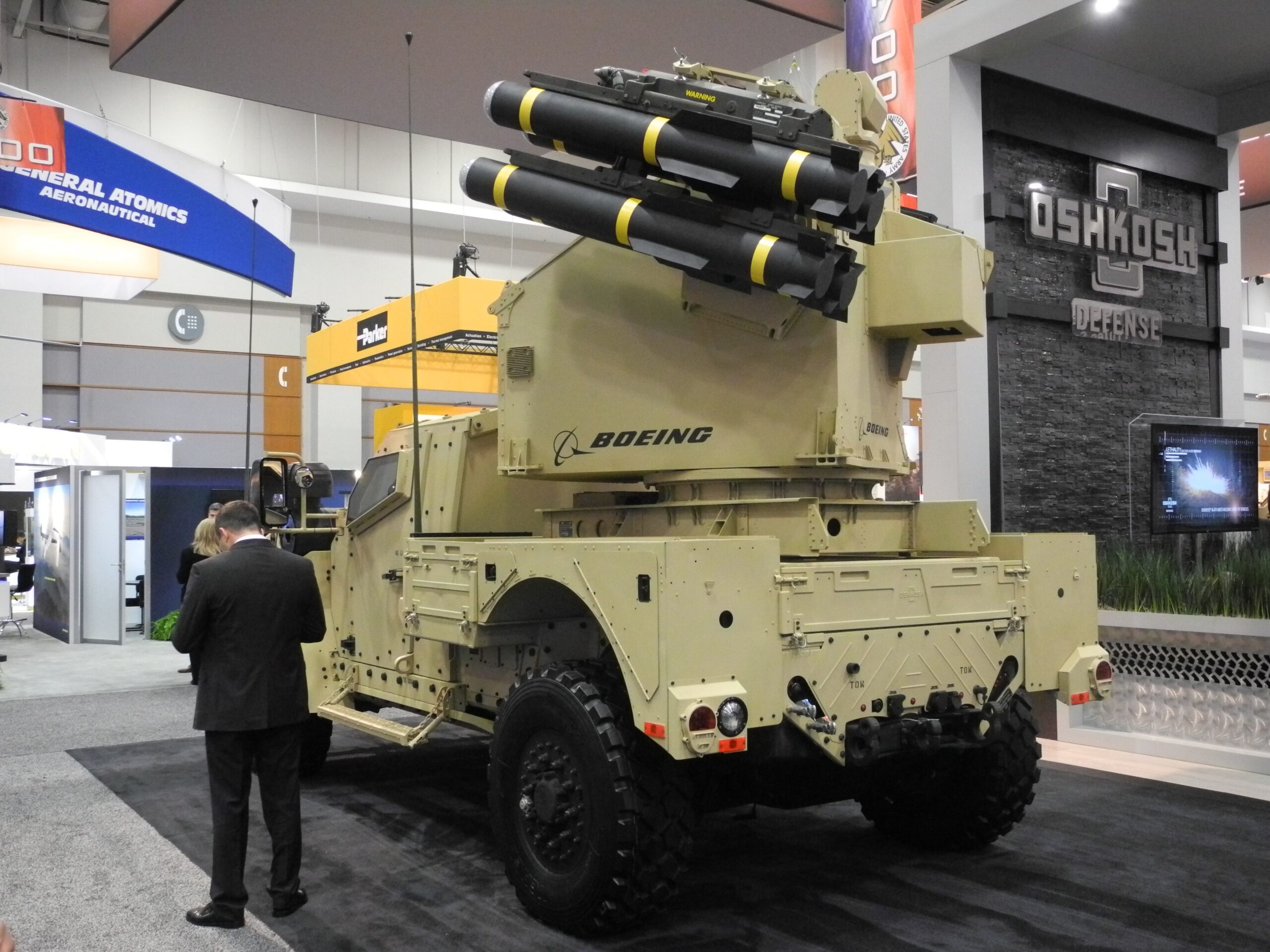 According to a statement issued by the US Army Futures Command on April 23, Europe's first force has received the mobile short-range air defense system (M-SHORAD).
The 4th Air Defense Artillery Regiment of the 5th Battalion, 10th Army Air Missile Defense Command in Ansbach, Germany, was the first to receive the vehicle and will continue to test the M-SHORAD system.
M-SHORAD is a system based on the Stryker A1 combat vehicle, which includes a mission equipment package designed by Leonard DRS. The mission kit includes Raytheon's Stinger missile launcher. General Dynamics Land Systems is the lead integrator and won a $ 1.2 billion contract to build and deliver the system in October 2020.
The first 32-car camp will go live in September 2021. The prototype has been built to fill the prototype vacancy. The system has developed rapidly in record time. It only took 19 months from the service generation demand to the first delivery of the test platform. The European Army responded to the urgent call in 2016 to fill the gap in short-range air defense capabilities.
At the time, Lt. Gen. Ben Hodges, the commander of the US European Army, told National Defense News in an interview flying over Poland during the Anaconda military exercise in the country that his biggest concern was dealing with drones, the Army needs to quickly acquire the ability to solve this problem, especially in a group.
The M-SHORAD feature is designed to defend against unmanned systems, as well as rotor and fixed-wing threats. In February 2018, the service received a request to build the system.
After shooting in the desert at the White Sands Missile Range in New Mexico and conducting vendor evaluations, the Army selected the Stryker combat vehicle as to the host system with the Leonardo DRS mission kit.
The Army will deploy 144 systems in four battalions starting this year, with additional long-duration battalion capabilities thereafter. Future versions of the system will include other kinetic energy interceptors and directed energy functions, which can not only defend against UAS and the carrier. It can also defend itself against rockets, artillery, and mortars.
The Army has signed contracts with Northrop Grumman and Raytheon to manufacture 50-kilowatt laser weapons for Shrek vehicles on the SHORAD mission. In fiscal 2022, a developed laser weapons system can be integrated into the squad of four Stryker vehicles. However, the Army will open competition to any vendor that has not obtained an OTA contract to use its own internal research and development expenses to compete.