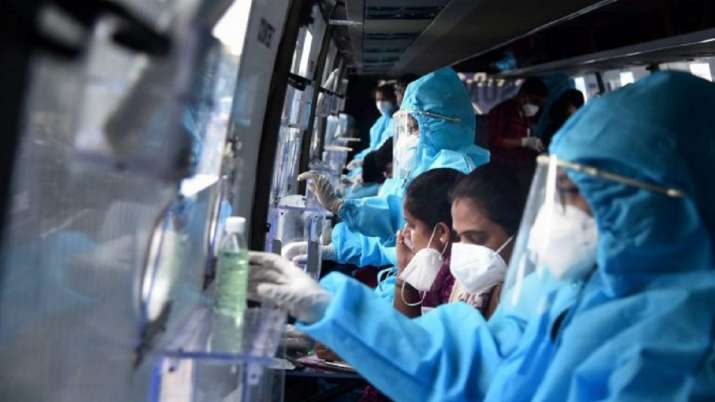 According to a new research, the coronavirus variant known as Delta, which was initially found in India, virtually doubles the chance of hospitalization compared to the alpha strain.
The CDC has upgraded the designation of a coronavirus variant first found in India to a "variant of concern." According to new research, the delta variety roughly doubles the chance of hospitalization compared to the alpha strain previously dominant in the United Kingdom. Two doses of the Pfizer and AstraZeneca vaccines can protect from the Delta variant, according to the Scottish study.
The alpha strain became the most common in the United States in the spring, but specialists are concerned that the Delta variation may soon overtake it. According to the CDC, it accounts for roughly 10% of all infections in the United States. Delta was reclassified as a "variant of concern" by the CDC this week, citing "growing evidence that the Delta variant spreads more quickly and produces more severe illnesses than other variants."
According to Dr. Fauci, the spread of the Delta variety in the United Kingdom is peaking in 12-to 20-year-olds. This is the age range that the administration is most concerned about getting vaccinated in the United States.
The issue is, with the majority of the United States still susceptible to coronavirus infection, the Delta variation could pose an even more significant hazard than the initial strain to this population. "If the unvaccinated continue to behave as if they're vaccinated," Michael Saag, an infectious-disease expert at the University of Alabama in Birmingham, told The Washington Post, states with low vaccination rates could witness summer surges.
However, with the removal of mask regulations and other mitigation measures, the Biden administration is battling to maintain immunization rates, relying on alternative incentives and programs to reach people who have yet to take the vaccine. As the country approaches President Joe Biden's July 4 deadline for getting at least one shot to 70 percent of the adult population, it's becoming evident that numerous states will fall short of the goal.
Gov. Tate Reeves of Mississippi recently told CNN that the president's goal is "arbitrary to say the least." He added, "We've got somewhere between a million or so Mississippians that have natural immunity and because of that there is very very very little virus in our state,". The slowdown in immunization puts Biden's goal and prevents the spread of the delta strain under jeopardy.
Also, read – Facebook Just Acquired Fortnite's Equivalent in the VR Gaming Genre