Bahrain: The department of radiology at Salmaniyah Medical Complex completed more than 5715 tests during the last month of August as part of the executive mechanisms of the ongoing waiting list reduction plan, Dr Ahmed Mohammed Al-Ansari – confirmed.
Dr Ansari explained that the number of tests included different types of radiation services offered at Salmaniyah Medical Complex, where MRI tests reached 1113, while the number of CT-ray tests was 1103, and sonar imaging tests 315 0, for 349 mammograms.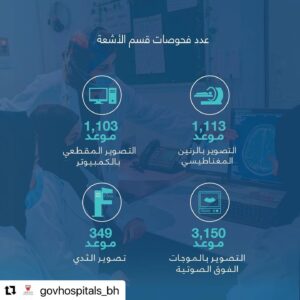 The CEO praised the efforts of all the health staff in the radiology department of Salmania Medical Complex, which contributed their dedication and hard work in serving more patients and reducing waiting lists, noting that work is ongoing to reschedule appointments according to the established methodology, Wahab in H Regarding patients following their scheduled appointments to ensure access to Health services timely and treatment plans unaffected.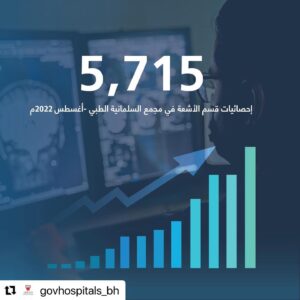 Dr. Ansari added that the plan to reduce the waiting lists of the radiation department at Salmaniyah Medical Complex was launched last October as part of an integrated strategy to reduce the waiting list of health services provided by government hospitals across all their health institutions in order to provide care Comprehensive and sustainable healthcare for all citizens and residents.