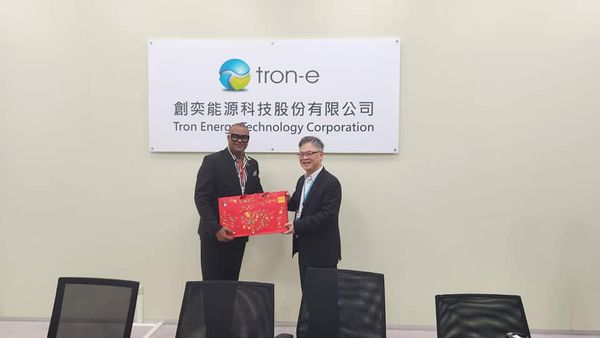 St Kitts and Nevis: The Deputy Prime Minister of St Kitts and Nevis, Dr Geoffrey Hanley, recently travelled to the Republic of China (Taiwan) for a friendly visit to the oldest international allies of his country. He is sharing regular updates on his social media account to share some glimpses from his week-long trip to Taiwan. In his most recent update, the minister of education et al. informed the people that he is travelling to the Tron Energy Technology Corporation with the Minister of Energy, Konris G M Maynard and my delegation.
The Deputy Prime Minister shared that during his trip to the Tron Energy Technology Corporation, he got the opportunity to explore the feasibility of incorporating e-buses into the Ministry of Education's fleet. As the minister of education, he is always making efforts to incorporate new facilities and make newer developments in his ministries.
The trip was enlightening to him since he got the chance to observe the newer developments that he can institute in the working of his ministries. Further, Deputy Prime Minister Geoffrey Hanley also added in his social media post that he and his delegation visited Bali Refuse incineration Plant and gathered useful information for waste disposal. This part of the trip will prove especially useful to Minister Konris Maynard, who handles the responsibility for the Ministry of Public Utilities.
As the Minister of Public Utilities, Minister Maynard oversees the St Kitts Water Services. Dr Hanley shared several images from his trip to the Tron Energy Technology Corporation and the subsequent trip to Bali Refuse Incineration Plant.
Dr Hanley is leading a delegation of ministers and high-level government officials to the meeting. The delegation left for the Republic of China (Taiwan) on May 6, 2023, and will return to the federation on Saturday, May 13. Meanwhile, the delegation, headed by Dr Hanley, has held several meaningful interactions and meetings with the ministers of the country. Deputy Prime Minister Hanley interacted with the President of the Republic of China (Taiwan), the Vice President, the Minister of Foreign Affairs and more significant members of the country's government.