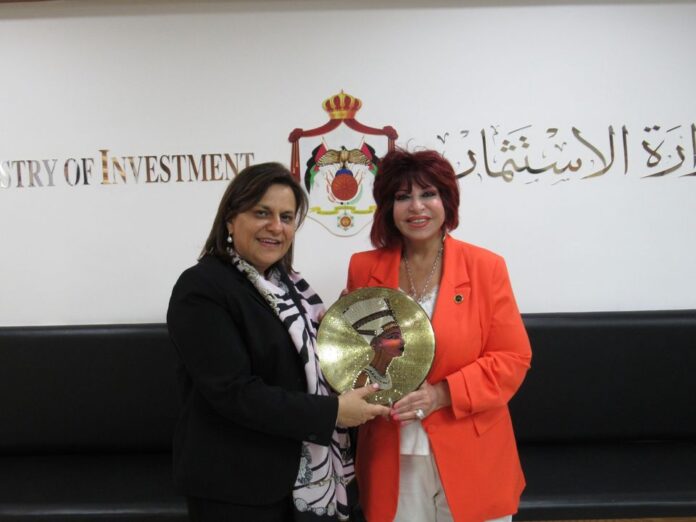 Jordan: The Minister of Investment for the Kingdom of Jordan, Khloud Al-Saqaf, has recently held an extensive meeting with the President of the Arab Investors Union, Dr Huda Jalal Yissa. The meeting was held at the Ministry of Investment headquarters on Monday, 29 May 2023.
According to recent updates, the information regarding the meeting was shared by the office of the Prime Ministry of Jordan. The update read that the meeting also welcomed the delegation of facilities. 
In addition, the meeting was also witnessed by a number of concerned managers in the presence of the Secretary General of the Ministry of Investment, Mr Zahir Al-Qatarna, and other government officials.
Furthermore, it was also outlined that the meeting oversaw a number of issues and challenges along with the ways to research and enhance mutual cooperation between both parties. In this context, the reports stated that the conference aimed to promote the relationship between the two sides in terms of investment aspects.
Meanwhile, as per the sources, a number of innovative and modern methods were discussed to research investment opportunities between the two sides. During the meeting, the delegation was informed of key economic reforms in line with the vision of the 2033 Economic Update.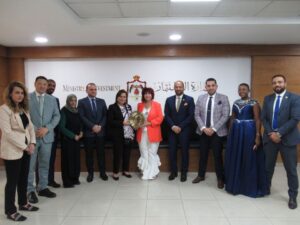 Moreover, the vision of the economic update, 2023, is anticipated to contribute to providing the best investment climate in the Kingdom and reviewing the most important projects and promising investment opportunities and the most important investment features approved by the Investment Environment Act.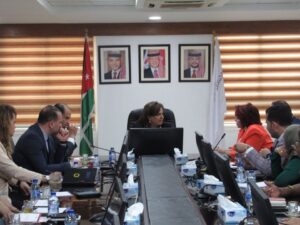 It is noteworthy that the officials mentioned that the Arab Investors Union was established in 2005 to strengthen the role of women and encourage investment in the Arab World. 
"An Arab non-governmental organization operating within and under the auspices of the University of Arab States, the Investors Union includes more than 20 Arab countries," said the reports.