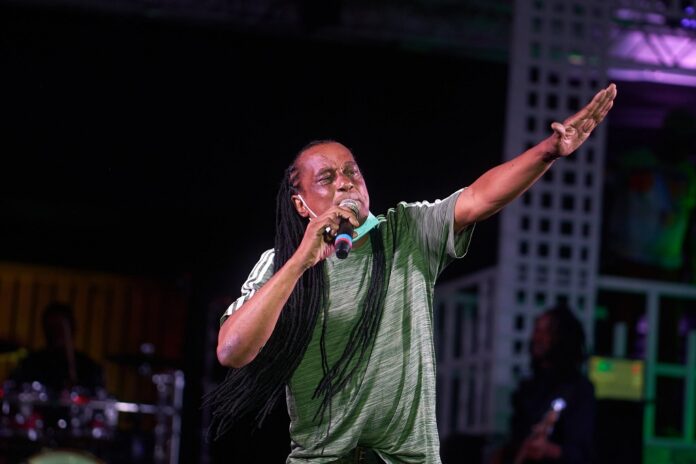 St Kitts and Nevis: Prime Minister of St Kitts and Nevis – Dr Terrance Drew, has expressed immense sorrow and distress on the unfortunate demise of his loved father, Michael' Mick Stokes' Heyliger, at the age of 69 years. He has extended his gratitude and thankfulness to the people sending them condolences and supporting messages across the world. 
As per the recent updates, The Federation of St Kitts and Nevis has been mourning the loss of Caribbean legend and famous musician Mick Stokes. 
In addition, while expressing his deepest moment of distress and sadness, Prime Minister Terrance Drew noted, "The passing of my father, Mick Stokes, the Legend, has created a deep sense of loss for me, my family, and the entire country. Losing a parent is never easy".
Furthermore, the Prime Minister has taken to his official social media account, where he shared his emotions in this challenging time with Kittitians and Nevisians. 
In his remarks, he took it to convey sincere thankfulness to the general public and residents of the Caribbean community for standing with him during this difficult time. He wrote, "My sister, Michelle Sweet Sister Sensia Stokes, and I are indeed thankful to all who have been sending words of encouragement and support".
Meanwhile, PM Terrance Drew recalled the special memories and impressions of his beloved father and renowned musician and artist in the Caribbean region. 
Moreover, he stated that his father, Mick Stokes, was a legend followed and loved by the people of St Kitts and Nevis and sister countries of the Caribbean for his unmatchable skills and talent. 
It was said that Mick Stokes was a mixture of many things and carried his life being a talented songwriter, composer, drummer, calypsonian, jeweller, and radio personality. 
Prime Minister of St Kitts and Nevis Terrance Drew has also acknowledged this incident as a dark day in his life and family and called it difficult to deal with. 
On the other hand, a large number of tributes and condolences have been coming in from around the globe as world leaders have been sending sincerest consolations to PM Terrance Drew and his family on the demise of Michael Heyliger, also known as 'Mick Stokes'. 
It has also been outlined that Mick Stokes started his career as a limbo dancer in the entertainment industry during his early days. 
He was also known as 'Uncle Mick' by his fans and his admirers throughout his life. He has also delivered a number of revolutionizing music originals such as "Jumping Jacks" and "Too Young". 
Through his musical tunes, he captivated and attracted the audiences in his life towards his crafts and talent, which were recognized all over the world. 
On her part, Sweet Sister Sensia, Mick Stokes's daughter, has also offered her condolences on losing her father and national legend. 
While expressing her profound grief regarding the unfortunate incident, she wrote, "I want to take this time to thank everyone who has been sending condolences and sympathy greetings to my family. All the messages and reviews I read on Facebook about my dad, the Legend Mick Stokes, brought tears to my eyes". 
While extending her remarks, she recognized the support she has been getting from her family these days and said that "I learned things about my dad I didn't know myself. To my uncle Nigel and Aunty Judith, my brother Hon. Dr Terrance Drew, who has been me, my mommy and my Daddy's rock through the whole process, no words can explain how I feel about you. I love you so much".
In the end, Prime Minister Terrance Drew has taken it to convey his sincere gratefulness for the support and words of encouragement he has been getting. He thanked Kittitians and Nevisians for supporting him and his family in this unfortunate time.