Basseterre, St Kitts and Nevis: Prime Minister of St Kitts and Nevis – Dr Terrance Drew, has participated in a breakfast meeting with his fellow ministers and representatives of the Federation to the world. 
The meeting oversaw a number of issues and challenges related to the Caribbean region influenced by the Monarchy of the United Kingdom after the Coronation ceremony of King Charles III on May 6, 2023.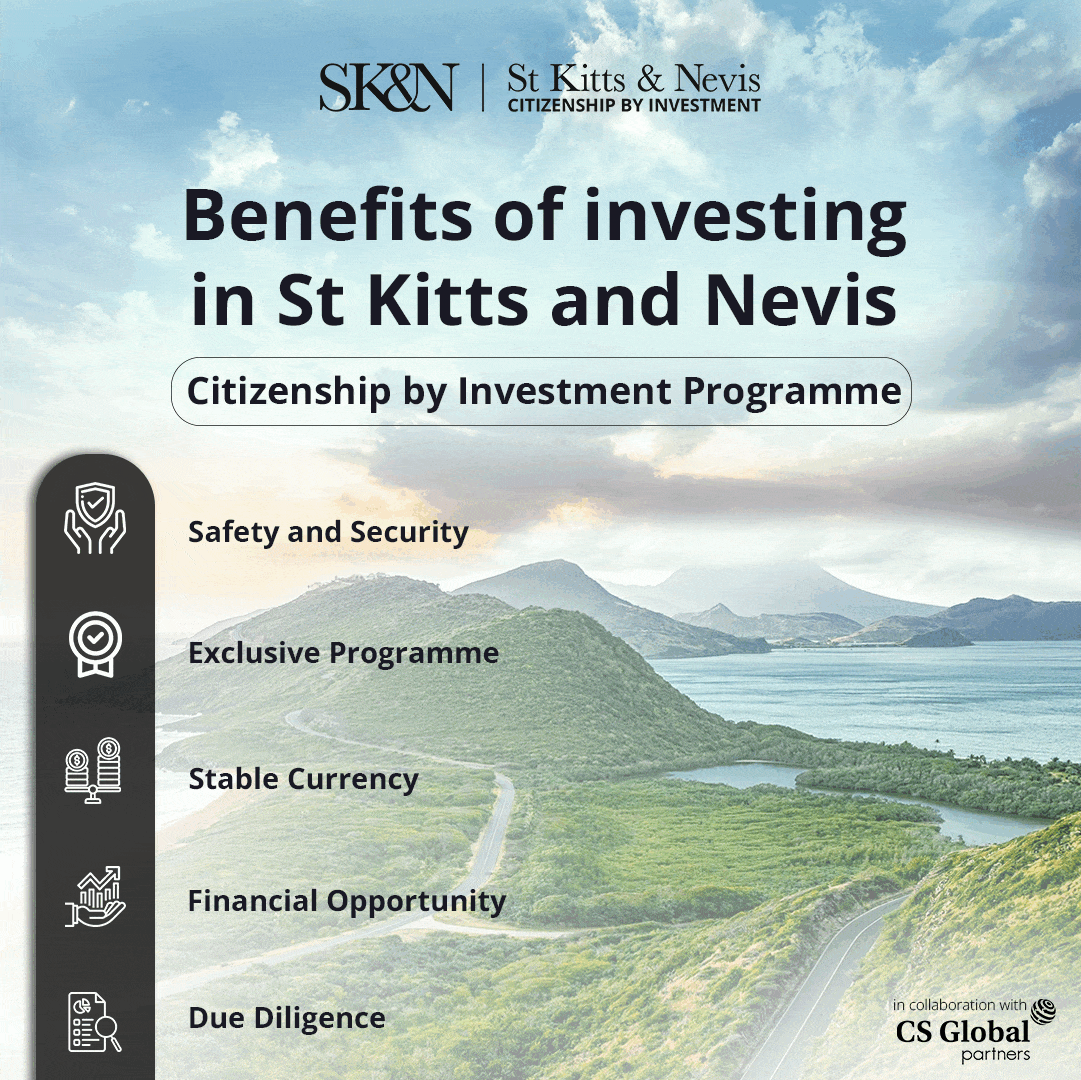 According to the latest updates, the meeting was held to discuss widespread areas of concern and fields of further improvement within the Federation of St Kitts and Nevis.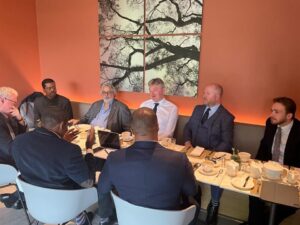 To share the information regarding the breakfast meeting with the citizens of the country, Prime Minister Terrance Drew took to his official social media handle and welcomed all the ministers to the meeting.
Prime Minister extended his heartiest greetings to the representatives of St Kitts and Nevis and ministers from across the nation. He further acknowledged the importance of their presence at the meeting and thanked the attendees for joining him in such an essential discussion regarding the significant topics and concerns of the Twin Island Federation.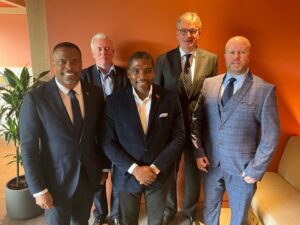 Meanwhile, Prime Minister Terrance Drew also shared the names of the presented representative of their respective places through his Facebook post and noted, "It was a pleasure meeting with Daniel Kawcynzski, Chair of APPG -SKN representative for Shropshire, Rob Roberts MP, Denlyn; James Sunderland MP, Bracknell; Chair of BVI APPG; and Scott Sherlock, PA to DK MP."
In this regard, PM Drew further outlined that during the meeting, three of the officers of the All-Party Parliamentary Group for St Kitts and Nevis were also present. 
He added, "This morning for a breakfast meeting. Also present at the meeting were Premier of Nevis, Hon. Mark Brantley; High Commissioner to the UK, Dr Kevin Isaac; and Permanent Secretary in the Prime Minister's Office, Ms Naeemah Hazelle."
As per the reports, all the leaders and representatives of the twin island federation engaged with Prime Minister Terrance Drew and shed light on the essential topics and sectors of the country. 
Moreover, he conveyed the areas and fields discussed during the meeting and asserted, "We discussed a wide range of concerns, including trade post-Brexit, the future of the Monarchy as it relates to the Caribbean, the Windrush issues, and support for socioeconomic developmental projects in Saint Kitts and Nevis."
While discussing the issues, Prime Minister outlined that the concerns hold significant importance towards the growth and development of the country and should be addressed by the government.
In the end, after the coronation ceremony of King Charles III performed on May 6, 2023, PM, Drew emphasized the relationship of St Kitts and Nevis with the United Kingdom and the scope of growth as a nation. In this context, he said, "There is an opportunity for extensive partnership with the UK in the future."