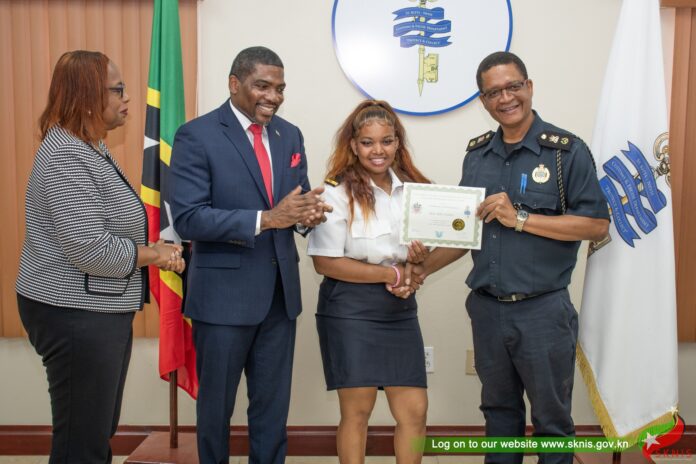 Basseterre, St Kitts and Nevis: Prime Minister of St Kitts and Nevis, Dr Terrance Drew, has recently visited the Caribbean Customs Law Enforcement Council (CCLEC) during the 13th closing ceremony of the Junior Basic Training Course, held yesterday, May 18th, 2023.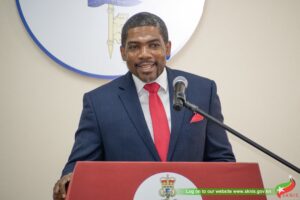 Prime Minister extended his heartiest greeting and best regards to the officers for completing the 13th batch of the training during his presence.
According to the shared information, Prime Minister Terrance Drew took to his official social media handle to extend his congratulations to junior officers regarding their accomplishments and achievements on the basic training course. 
In his address, PM Drew expressed his pride and honour about being present at the ceremony and witnessing the talented young officers excelling in their life.
Meanwhile, through his official Facebook account caption, the Prime Minister of the twin-island nation explained his visit to the closing ceremony and wrote that "I attended the Closing Ceremony for the 13th Caribbean Customs Law Enforcement Council (CCLEC) Junior Officers Basic Training Course."
While sharing his congratulatory message to the national junior officers, he also took it to applaud the efforts and policies of the Caribbean Customs Law Enforcement Council (CCLEC) for conducting the basic training program for the junior officers, which would help them in their career skills and enhancement of their overall knowledge.
Additionally, Prime Minister Terrance Drew noted in his address, "I commend the leadership of the Customs and Excise Department for its ongoing emphasis on training and human resource development to enhance the job skills of the staff for improved performance." 
He stated that providing access to such training programs will enhance the on-field skills and decision-making power of the officers, which is commendable.
It is noteworthy that he expressed his immense belief in the junior officers at the end of the training course. He asserted in these words that "I am proud of the officers who officially completed the 13th CCLEC Junior Officers Basic Training Course. I extend heartfelt congratulations to all of you."
In the end, Prime Minister also concluded that "You have stayed the course and have grown and enhanced your skills as a result. I am pleased with your commitment to serve your country as Customs and Excise Officers."