Basseterre, St Kitts and Nevis: Prime Minister of the Federation of St Kitts and Nevis, Dr Terrance Drew, extended heartfelt greetings to fellow nationals on the celebrations of the Emergency Medical Services Week (EMS) from May 21 to 27 under the theme of "Where Emergency care Begins."
Prime Minister recognized the efforts of the health care workers essential to serve the nation with better medical services for the patients.
According to recent information, to extend his congratulatory message to the healthcare centres of the Caribbean country, Prime Minister Terrance Drew took to his official social media handle and applauded Emergency Medical Services and staff for performing life-saving procedures.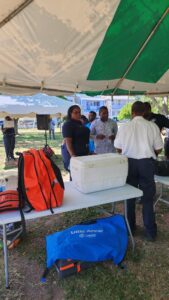 In addition, he also recognized that the nation is celebrating EMS week began on May 21 and till May 27 and has been showcasing immense support and love for the national healthcare workers in emergency services.
Furthermore, Prime Minister also stated that the theme under which EMS week is being celebrated, "Where Emergency Care Begins", is quite fitting and appropriate to the occasion.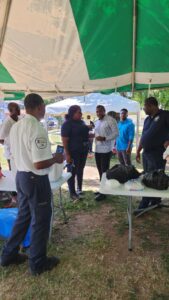 He praised the workers for their continuous efforts and dedication to serving the community of St Kitts and Nevis for their emergency responses in the most demanding conditions. 
He mentioned that the staff performs the on-the-spot medical procedure to stabilize the patient's condition, which is quite commendable and worth appraising.
Moreover, it was also emphasized that during the transportation of the patients to the hospital, the role of Emergency Medical Services becomes more prominent and demanding with accuracy as they are responsible for providing on-the-spot treatment as first aid.
The life and death of the patients lie in the hands of the medical staff of the EMS as the care provided by the staff becomes crucial to the safety of the citizens, said Prime Minister Terrance Drew. 
The government of St Kitts and Nevis has been committed to providing adequate training to the staff of the EMS and EMT to enhance their responsive instinct and skillset required to perform such emergency medical procedures.
Additionally, Prime Minister stressed that "As part of their weeklong celebrations, there was an EMS Exhibition at the Independence Square. I stopped by to show my support and engage with the EMS staff."
In the end, the Prime Minister continued and stated that "Tomorrow, the school visits continue. They will be visiting the Verchilds and Cayon secondary schools and the Immaculate Conception Catholic School to educate our children on the roles and functions of EMS."