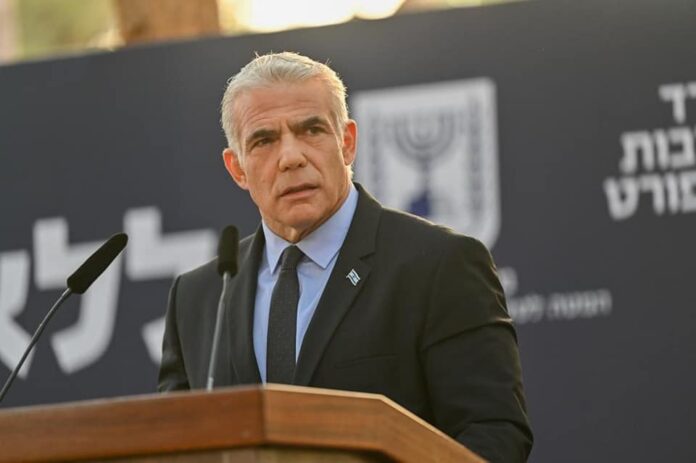 Prime Minister Lapid signed a free trade agreement between Israel and Japan today morning in Tokyo. Both countries agreed to provide discounts on the trade of exports from Japan to Israel. 
PM, Yair Lapid, stated that both ''the countries shared a longstanding relationship for 70 years, and it is only going to get strong and strengthen in the future". Such an agreement aims to increase the import and export business between the nations.
Furthermore, PM Lapid stated that such an agreement is further proof of growing both the nations diplomatically and economically. This will be considered yet another achievement for Israel's growing economy worldwide. Israel and Japan are set to start a new chapter in the field of imports and exports. The foreign ministries of Israel and Japan made the entire setting possible and led the decision with mutual understanding between both parties.
The agreement's harmony will also help raise Japan's and Israel's economies. By joining the export trading with the world's third-largest economy, Japan, the Israeli export and import market is set to grow significantly. The contract between both nations will substantially boost Israel's economy, improving Israel's standings among the other countries in terms of better economic conditions.
הישג מדיני נוסף לממשלת השינוי ולמדיניות החוץ שהובלנו, הבוקר סוכם בטוקיו על מסלול שיהווה צעד ראשון לקראת חתימת הסכם סחר חופשי בין ישראל ליפן, מה שאומר הוזלה של מוצרים וסחורה מיפן לטובת השוק הישראלי והגדלת היצוא הישראלי ליפן, הכלכלה השלישית בגודלה בעולם.

— יאיר לפיד – Yair Lapid (@yairlapid) November 22, 2022
The international demand for Israel's products and goods is anticipated to increase exponentially. Both countries import and export industries will be generating revenues from it and benefiting at a large scale.
Both nations' economies will benefit from the agreement in different ways. The imports and exports will encourage the use of various industries in both countries. It will increase the demand for products and goods with its increasing usage. A considerable amount of the production order is foreseen for the needed commodities. A positive impact on Israel's economy would be seen when the agreement gets in motion. Once the contract gets running, Israel and Japan would earn exponential returns from it.