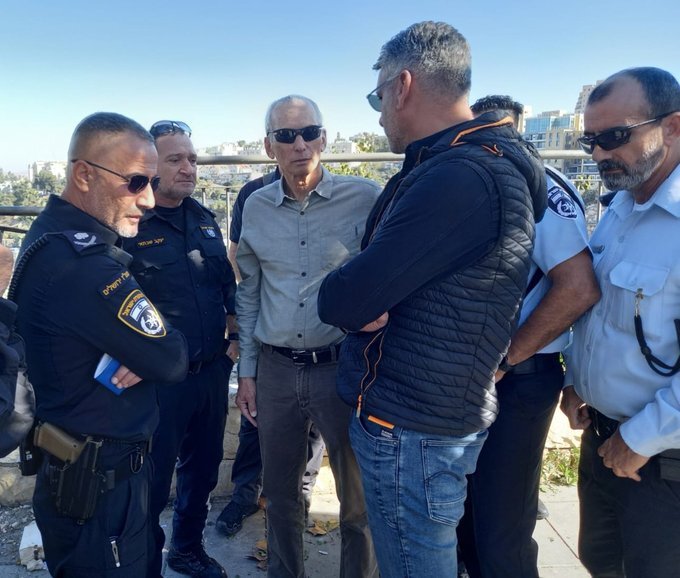 Israel: The Minister of Internal Security of Israel, Omer Bar-Lev, visited the explosion site a while ago with his officers. The Police Commissioner, Chief Superintendent, Kobi Shabtai, Commander of the Jerusalem District, and superintendent Doron Turgeman accompanied him to the site.
Bar-Lev expressed his grief for the victims and wounded in the attack. He stated that this was a problematic morning for the country. He got updated about the entire incident by the Police of Israel.
As per the reports, the attack occurred in two areas of different bus stops in Jerusalem. It is considered that the complex bombing appeared as the result of a pre-planned attack by a terrorist organization. The strikes do not seem to be an inspirational attack by a rookie. He noted.
The first bomb exploded at the bus stop at Givat Shaul Junction. Approximately 11 civilians got injured in the attack at this site, as per the Israeli Police.
The other explosion went off about half an hour after the first one near the bus stop of Ramot Junction. Around three people got injured at the time of the blast.
ביקרתי לפני שעה קלה בשתי זירות הפיגוע בירושלים, וקיבלתי עידכון במקום ממפכ"ל המשטרה רב-ניצב קובי שבתאי וממפקד מחוז ירושלים ניצב דורון תורג'מן.

אנו נמצאים בבוקר קשה. מדובר בפיגוע משולב מורכב בשתי זירות, שנראה תוצאה של תשתית מאורגנת, ולא פעולה של השראה כפי שהיכרנו בשנים האחרונות. pic.twitter.com/Bu7HZ43j25

— עמר בר-לב (@omerbarlev) November 23, 2022
Around 22 people got hurt. A few people got critically injured, while some escaped with slight injuries. The wounded people were transferred to the hospital, where one victim died later at Shaare Zedek Medical Centre, as per reports.
The Israeli Police and investigations teams reached the explosion sites and immediately began investigating the whole scene. The search for findings and clues started as soon as possible while searching for the suspects.
After a while of investigating, the police officials suspected that the explosive devices were remotely detonated from a distance. They further stated that the device was packed with nails and placed on most commute hours of bus stops. The purpose of the attack can be seen as causing casualties in large numbers.
Moreover, a bus was seen damaged after the attack. The officials instructed the general public to be aware of the suspicious packages around the city. Officials said this attack had not been carried out in many years. The structure and planning of such attacks require proper planning and execution, and the organization behind this could be planning this for a long time.
The Israeli security forces are currently sweeping the area and looking for the suspects. The routes and highways were blocked immediately following the attacks. The Prime Minister of Israel, Yair Lapid and Omer Bar-Lev, security minister of Israel, will hold the assessment for the entire episode.