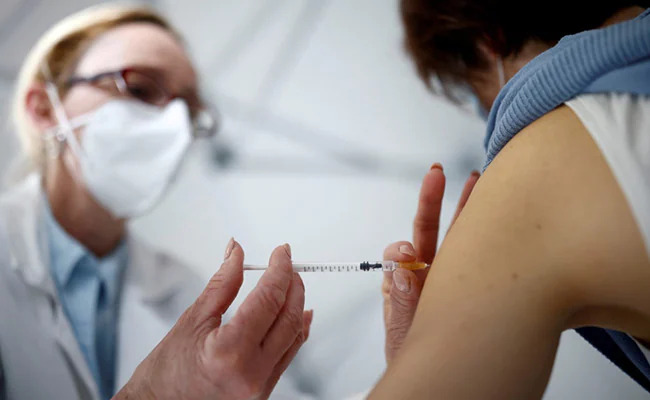 The ministry of health of the kingdom of Bahrain announces the availability of a newly developed booster shot of 'The Pfizer – BioNTech' vaccine for the citizens of the kingdom of Bahrain. The ministry stated that the vaccine will be available in the all-health care centres from today (29th November).
Bahrain Health Ministry encourages and calls the nation's people who want to be vaccinated with the booster shot. Ministry stated that the people could directly head to the health centres without pre-registration or appointment to get vaccinated.
Furthermore, the Ministry of Health stated that the newly developed Pfizer BioNTech can fight against the new variants and mutants of coronavirus and that getting the shot as soon as possible is beneficial.
The Kingdom of Bahrain is organizing national campaigns to prevent and spread awareness towards safety and health among the residents of Bahrain. The government and ministry of health ensure the country is safe from any new mutant of covid-19 in their ongoing campaigns and operations.
Moreover, the vaccination of the booster shot will increase the body's immunity and capacity to make it able to fight against viruses. The booster shot will ultimately prevent the virus from spreading further through any contact.
As per the ministry of health Bahrain, the newly developed drug can target any strain and current omicron mutant of the Covid-19 virus, which is known for its changing shapes and strains.
Officials from the ministry of health stated that they have made the Pfizer BioNTech vaccine available at several primary healthcare centres in Bahrain.
The people can visit the official website provided on the official Facebook page of the Ministry of Health, Bahrain, to get all the updates and information about the available booster shot.
Coronavirus (covid 19) is a global issue that needs to be fully tackled. It had become a worldwide pandemic that originated from a lab in China in 2019.
It had caused countless damage, including economic crises, lost lives, medical failure and much worse effects.
WHO (World Health Organization) have worked with different world health organizations to tackle the deadly virus and made vaccines as a solution. Several countries made effective vaccines as soon as they could and were finally able to handle the situation.
The coronavirus has been changing its form with time into different mutants and causing the lives of innocent people worldwide. Governments worldwide have come up with booster vaccine shots recently and inviting residents to get vaccinated.