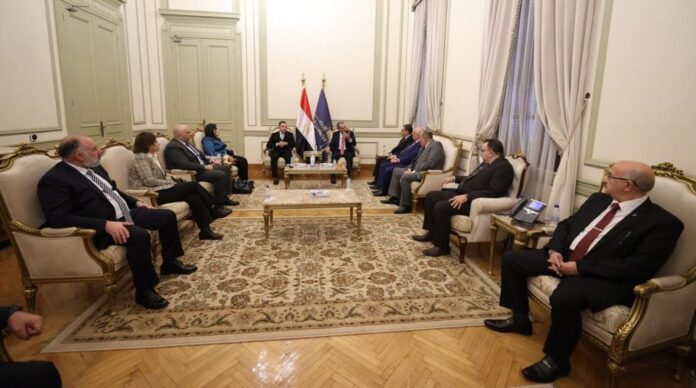 Egypt: Amar Talaat, the minister of communication and Information Technology, met with the members of the ICT (Information and Communication Technology) committee led by the MP (Member of Parliament) Ahmed Badawy at Egypt post premises in Attaba.
During the meeting, Information and Communication Technology Minister, Ahmed, represents the achievements in the Sector before the House of ICT Committee members.
At the beginning of the meeting, The ICT minister welcomed other MPs to the event. He then praised and acknowledged the cooperation and association between the Ministry of Communications and Information Technology (MCIT) and the house of ICT Committee involved and playing a significant role in enhancing all digital and postal services for the use of general civilians of the nation.
Furthermore, During the event, Minister Ahmed shed some light on the efforts that MCIT has been putting in to develop a variety of legislations and regulations for the representatives of the house of CIT.
As per the reports, the laws include different parameters, such as the law for data classification and exchange and the law for start-ups and new businesses to establish virtual and remote companies which will benefit from e-signature.
In his speech, the CIT minister, Ahmed, explained that several practical workshops and frameworks are associated with all digital start-ups to get a better picture and closely monitor the challenges they face in their conduct.
Moreover, he conveyed that the Ministry of Information Technology is working towards developing rightful laws and regulations to help them overcome difficulties and hurdles in the journey to build a successful and safe online business. Ahmed also said that they are open to learning from other nations' experiences in this field, which will make it more efficient.
The Minister of Communication and Information Technology, Talaat, said, "in 2022, MCIT embarked on a program to host electronics manufacturers in Egypt, including Nokia and Vivo, which started manufacturing from Egypt".
He added that "discussions are currently being held with Oppo and Xiaomi to open their factories in Egypt and with Samsung to expand its factory in Beni Suef. He pointed out that these companies agreed that the local component in the electronics industry should not be less than 40%.".
In the end, The Ministry also provides Post Offices with the latest systems and technological solutions to provide all financial, postal, and government services and Digital Egypt services to citizens.