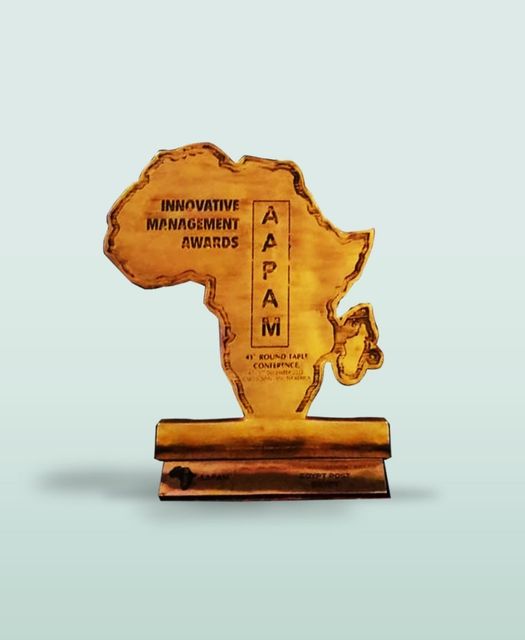 Egypt: the Ministry of Communication and Information Technology (MCIT) shared that Egypt has won the Innovation award known as 'Aapam' at the African Union of Public Administration Conference.  
As per the MCIT department, Egyptian Post represented Egypt and participated in the African Association of Public Administration roundtable conference, 
Egyptian Post won the first spot with the gold medal and innovation and creativity award according to the winning points and rewards program and ''Yala'' application (a live group voice talking app) in the 41st round of the conference.
According to the recent updates about the event, the conference took place in Cape Town, South Africa, between 9 to 6 December. 
The award ceremony under the theme of ''reforming and improving Africa in the field of Development of a sustainable amount, along with the responsibility which could empower the institutions''.
The conference was attended by several people from the concerned ministers and personnel from Egypt, South Africa and Kenya, who a few experts from the academics and public administrations accompanied.
Furthermore, the Egyptian Ministry of communication and Information Technology have expressed immense gratitude and honour that the victory of the award reflects the crystal clear picture of the success and achievement claimed by the Egyptian Post over the past time in various regional and international levels consecutive times.
The Egyptian Post has done great hard work to achieve such awards and recognition while maintaining all the international standards, financial inclusion, and digital transformation in business tactics, 
along with creating digital channels which provide mechanism services for the citizens very easily. MCIT minister added.
As per the officials, they dedicated the received award to all concerned parties and stated that the prize is institutional, not individual. 
The officials stated that it belongs to the ministries, government bodies and civil society organizations.
MCIT officials further added that such achievement has become possible after the collective efforts of all the people and ministries of the country towards the field of technology and successful adaptation of the innovation and creativity in delivering public services in the African continents with the motive of gaining sustainable development and growth.
As per the updates, the jury of the conference decided and ranked the advanced institutions in the several categories listed below,
–         Innovation 
–         Relevance 
–         Sustainability
–         Simulation
The African Association of the Public Administration conference has been focused on spreading the culture of innovation an creativity among the public and government sectors. 
The aim is to highlight all the creative practices to overcome administrative problems.