Egypt: Soil, luxury, and Solar Stones transferred from the ancient people from above; we found and came across buried in the ground during the burial layers.
The work report at a certain point summarises several things to be taken into account, as we discussed earlier: conducting the required scanning, checking, inspecting the place, looking for correct issues to start digging, interpreting and understanding some signs sometimes.
Then, determine its patch, area of work, beginning and end, and if this is a comprehensive excavation of its archaeological patch. As for destruction, they are pre-determined points at the end of stories. Or attacks.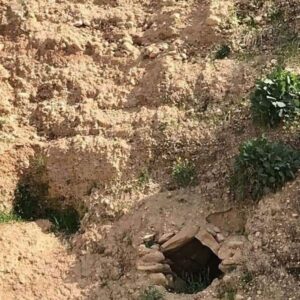 Furthermore, how do we decide to continue digging in the ground or stop away from imagination and from flopping and random work, demolishing stones and houses and breaking the archaeological columns? And here is the peak of ignorance and confusion.
The important thing is This is governed by what we encounter from layers and factors created by time and other circumstances and years. It is a very important subject, and ignorance has destruction, destruction and a waste of time and effort.
Time, the nature of the earth, its type of soil, mud, water edge, or even rocks, nakedness, cliff side to ruin, destroy or destroy it, atmospheric factors, heat, the cold, wind, stacking, pressure, cracks, components of clay or pouring on stones, and their degree of holding and bearing it which contain cemeteries Inside and so many other factors.
It controls a large degree of hardness of the earth or accumulation, as well as the development and use of materials, and the construction and construction methods in civilizations are important. The buildings, archaeological castles and mansions have been held so far, and they are of equal degrees.
Some were demolished and cracked over time through external or underground construction. Then we must know that there are layers that are not important, resulting from the factors we mentioned. Important layers are from the work and position of the human hand.
Moreover, most of what we talk about in groups are about digging ruins here and there, and most of it with soft rocks, and we don't talk about systematic archaeological sites such as palaces, squares and castles, for reasons everyone knows them as difficulties and restrictions, and that's not our subject.
Per the updates, any cave, depending on its container rock type or a room on the ground, over time, falls to its ground, very soft soil, which is the result of either the water flow from one of the outlets of the roof, such as Rozna, or a hole made by time factors and other reasons.
The soil erupts inside and forms a layer of soil and extends to cover a large area; depending on the leakage inside, this soil needs complete isolation, and nothing can be found in it; the work starts from the first layer after that, if its floor is virgin.