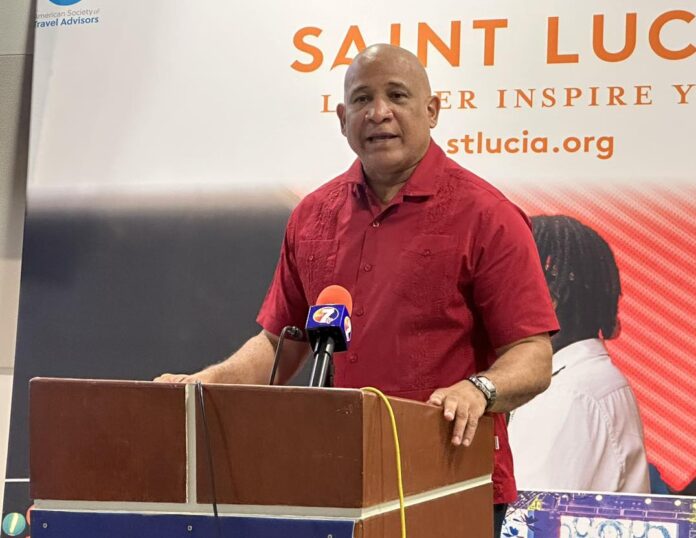 Castries, Saint Lucia: Ernest Hilaire, Deputy Prime Minister of Saint Lucia, who is also serving as the Minister of Tourism, Investment, Creative Industries, Culture and Information, yesterday shared a motivational message with the residents of the nation asking them to keep playing their role even in the smallest form to contribute moving forward towards a better tomorrow together.
According to the shared update, Deputy Prime Minister Hilaire took to his official social media handle to address the locals and his fellow Saint Lucian to inspire them to keep taking small steps towards improvement through a Facebook post.
In addition, while addressing his people through his Facebook caption, he extended his best wishes and warm greeting for the upcoming week.
 Deputy PM Hilaire noted, "During these difficult times, let us work together as one nation. Everyone's contribution and participation are valuable to the overall outcome. You are your brother's keeper. Have a blessed and safe week!"
Through his message, The Minister of Tourism, Investment, Creative Industries, Culture and Information, Hilaire, reached out to the people of Saint Lucia to motivate and persuade them to keep hustling and putting all their efforts towards a better cause and faithful future as he emphasized that situations and circumstances are meant to be difficult at times but we as a nation must keep moving forward together.
He further extended his remarks while motivating his fellow Saint Lucians; he also shed light on the significance of the smallest contribution along with the smallest effort of a person, which ultimately makes all the difference in the end and results in higher accomplishment. When these small efforts are combined with the community as a whole, the results are even more pleasing and path-breaking.
Moreover, the overall outcome follows the participation and contribution of a community together as numbers hold power. In his social media post, Deputy Prime Minister of Saint Lucia Ernest Hilaire also shared a photograph containing a quote which read that sometimes we ourselves feel that we are nothing much than a just a small drop in the big ocean. But the ocean would be less in the end because of that small missing drop."