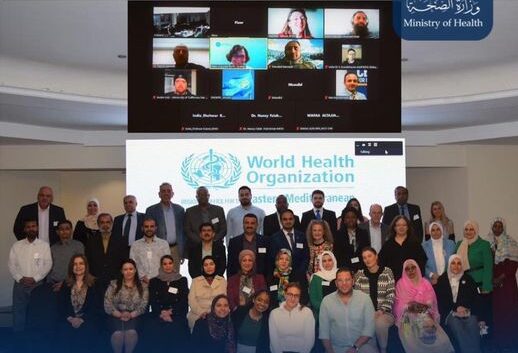 Bahrain: Ministry of Health of Bahrain has recently shared a piece of update regarding the participation of Public Health Advisor Dr Kawther Al-Eid as the representative of the Health Ministry in the regional meeting of the Middle East and North Africa region for liaison officers in the ministries of health.
According to the recently shared information, Dr Kawther Al-Eid, Public Health Advisor at the Ministry of Health, participated in the regional meeting of the Middle East and North Africa Region of Liaison Officers in the Ministries of Health for the implementation of Articles 9 and Article 10 of the WHO Pathway of Convention on Tobacco Control held in Cairo.
As per the sources, the meeting was primarily based in the sisterly Arab Republic of Egypt, in the presence of Tobacco Liaison Officers from 18 countries in the Middle East and North Africa region, along with representatives from the specifications and measurement departments from the region's trade ministries.
In addition, during the meeting, a variety of tobacco control experts and consultants from different countries of the world also participated in the meeting. Meanwhile, following the meeting, the mechanisms for implementation of Articles 9 and Article 10 of the WHO Framework Convention for Combating Tobacco Control were discussed with its aspects.
The report has also stated that along with discussing several topics on Tobacco control techniques, the ministers also shed light on the obstacles and solutions for facilitating their implementation. The officials also presented the experiences of successful countries in this field.
Additionally, the experience of the Kingdom of Bahrain in tobacco control, the definition of the Tobacco Control Law, and the guidance guide to clinics were also discussed during the meeting. Cessation of smoking and the mechanism of implementation of procedures with the Anti-smoking group in the Public Health Department of the Ministry of Health.
On the sidelines of the meeting, a number of introductory lectures were held on mechanisms, obstacles, solutions and presentations of successful experiments in combating tobacco in the region. Working groups were held to discuss and develop recommendations for the meeting and distribute them to all participating countries.