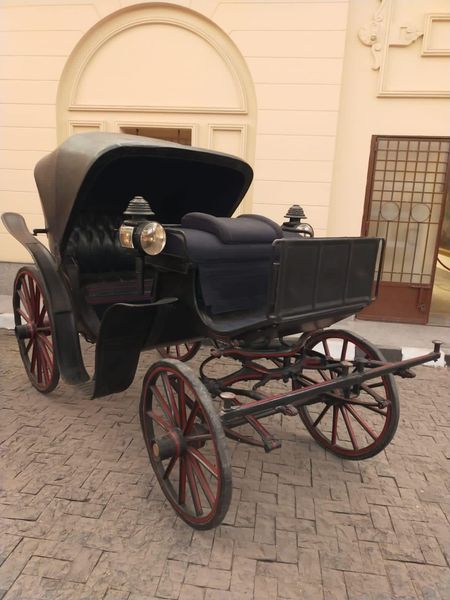 Egypt: The Ministry of Tourism and Antiquities has recently updated that Egyptian museums celebrated Mother's Day and the advent of the holy month of Ramadan yesterday, March 23, 2023.
The reports have stated that within the framework of the Egyptian Museum Sector's plan, to organize a number of events and activities to highlight the events and holidays celebrated by the Egyptian people in order to promote archaeological awareness and social communication.
In addition, the Museum of Royal Vehicles, Mohamed Ali Balmenil and Luxor of Ancient Egyptian Art organized a collection of archaeological exhibits to celebrate Mother's Day and the month of Blessed Ramadan, said updates.
Furthermore, under the title: "Hatwa lanterns يا ولاد", the Museum of Royal Vehicles organized a temporary archaeological exhibition on the history of Islamic art in Egypt and the heritage of celebrating the holy month of Ramadan.
According to Mr Ahmed Al-Sabagh, General Director of the Museum of Royal Vehicles, the exhibition includes a variety of archaeological collectables, including two copper lanterns from the era of the Prophet Muhammad Saeed Pasha, a silver fruit dish from the Muhammad Ali Pasha family collection, and a Victoria Hantour cart for visiting mosques.
The updates further added that a documentary was presented to introduce visitors to the celebrations and preparations for the holy month of Ramadan, which existed in the era of Muhammad Ali Pasha's family.
Under the title "Hello Ramadan", the Muhammad Ali Palace Museum in Al-Menil opened an exhibition in the museum's temporary exhibition hall about Ramadan. 
On his part, Professor Amal Siddiq, general manager of the Muhammad Palace Museum in Al-Menil, pointed out that the exhibition contains 13 distinctive artefacts of Prince Muhammad Ali Tawfiq's collectables that he used during the month of Ramadan.
The distinctive artefacts also included a set of swimming, prayer mats, the Qur'an, lanterns and a set of pots that were used to serve drinks. The exhibition will continue until April 14, 2020. 
Additionally, under the title: "Motherhood and Childhood in Ancient Egypt," the Luxor Museum of Ancient Egyptian Art highlighted a marble stone statue from the Roman era in celebration of Mother's Day.
Dr Alaa Al-Menshawi, the museum's general director, explained that the statue features precision details and is set to continue on display for a month.
He added that the museum also offers an educational lecture to its visitors entitled "Women on the Throne of Egypt" by Dr Moomen Saad, Director of the Archaeological Unit at Luxor International Airport, as well as a variety of art exhibitions for children and students in schools and honouring a group of ideal mothers.