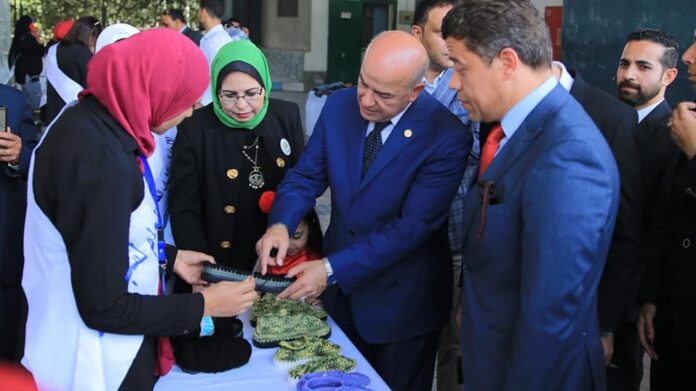 Egypt: The Minister of Youth and Sports, Dr Ashraf Sobhy, has recently attended the festival of the General Union of Young Workers in Egypt. The annual festival was headed by the President of the General Federation of Youth Workers, Abdul Aziz Samir, held at the Centre of Youth Development in Jazeera.
According to recent updates, a number of officials accompanied the Minister of Youth and Sports during the event, including Major General Ismail Alfar, President of the Youth Sector, along with the Indonesian Ambassador, Dr Lotfi Raouf and the Commercial Associate of Indonesia. 
The event also witnessed the participation of more than 30 thousand members From the youth of the General Union of Youth Workers at the level of the provinces of the Republic.
On his part, Major General Ismail Alfar confirmed that the Ministry of Youth is keen to always be present in these events and provide the necessary support to youth entities, referring to the holding of the festival at the Youth Development Centre in the Jazeera, one of the facilities of the ministry for its highest-level youth and sports facilities.
In his remarks, Abdul Aziz Samir, the head of the Union, confirmed that the aim of the festival is to highlight the work of the Union's activities and highlight young talents. The framework of the festival consisted of the opening of the handicraft exhibition and emphasized the role of women within the Union and their participation in civic education activities.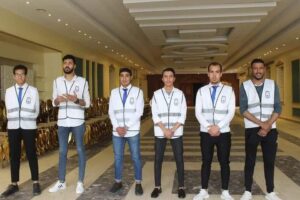 It was also stated that through the festival, illustrative videos were shown to participate and support the state Egyptians from all categories of youth, including cancer warriors and those with concerns. 
It is noteworthy that the festival impressed and praised the Indonesian Ambassador of Youth Labour Cadres and the Union's role in developing, training, and empowering youth and appearing fit.
The sources further confirmed that the festival was attended by Dr Mohammed Abdul Qadir, Head of the Central Administration of Youth Centres and Youth Bodies, Mustafa Majdi, Assistant Minister of Youth and Sports, Tariq Abdulmujoud, General Manager of Youth Bodies, Deputy Maisa Atouh and Deputy Hisham Sweil.
Along with this, Member of the Senate, Major General Hatim Hashmat, Chairman of the Parliamentary Body of the Homeland Party in the Senate, Eng. Mohsen Aliouh, Assistant Chairman of the Party Guardians of the country, and a delegation of youth coordination of parties and politicians were also present during the event.