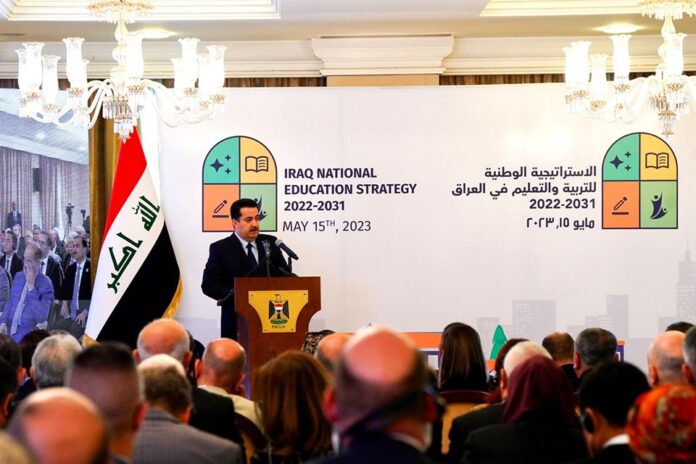 Prime Minister of the Republic of Iraq, Mohammed S Al-Sudani, announced the launch of the National Strategy for Education (2022-2031) at a conference held in the capital, Baghdad today, May 15, 2023. The Prime Minister revealed a plan to send 5,000 male and female students abroad to study in various fields and specializations.
According to recent information, Prime Minister Al Sudani has stated in his remarks that "We are honoured to welcome a group of distinguished academics and experts from inside and outside Iraq to the launch of the National Strategy for Education (2022-2031) in Baghdad."
In addition, it was also said that the Prime Minister emphasized and expressed pride regarding the newly launched educational strategy. He stated that "The National Strategy for Education (2022-2031) provides a comprehensive roadmap for transforming our educational system in line with international standards."
Furthermore, during the press conference, he noted that the national strategy for education holds the aim to significantly enhance the quality and efficiency of our educational system, equipping students with the skills and knowledge needed to thrive in the future.
While explaining the importance of the scholarships, it was noted that the National Strategy for Education (2022-2031) was developed by experts from relevant ministries in collaboration with international experts and institutions, including the World Bank, UNESCO, and UNICEF, said the Prime Minister.
During the press conference, he also stressed that our educational system had experienced significant challenges since the 1990s due to the reckless policies of the dictatorial regime. The Government program is guided by an ambitious vision to create a comprehensive and successful educational system that aligns with international standards.
"As we work towards improving our educational system, we are taking inspiration from successful global experiences while preserving Iraq's unique cultural and societal values. Our goal is to build an educational system that fosters the values of brotherhood, coexistence, and mutual acceptance among all members of society," noted the Prime Minister.
The education sector further aims for educational institutions to develop systems that foster creativity and innovation, preparing students to meet the demands of the 21st century. We believe that education plays a vital role in achieving sustainable development goals, as set out by the United Nations' agenda for 2030.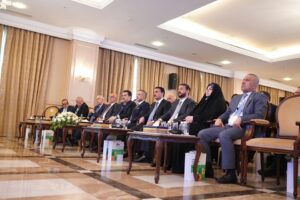 "We are committed to overseeing the implementation of this strategy down to the finest details. To achieve this, we have established a central committee that will work in close collaboration with relevant educational teams," outlined the PM.
The education sector of Iraq, under the directiveness of PM Al Sudani, is committed to developing human resources by sending our academic staff to train in international scientific institutions, allowing our students and faculty to learn from the best and gain valuable experience.
As part of the government's efforts to drive development, we are launching a new scholarship initiative that will provide 5,000 students with the opportunity to study abroad and contribute to the country's progress.
Prime Minister concluded his remarks and noted that "We extend our gratitude to the ministries, experts, and international organizations who contributed to the development of the education strategy."