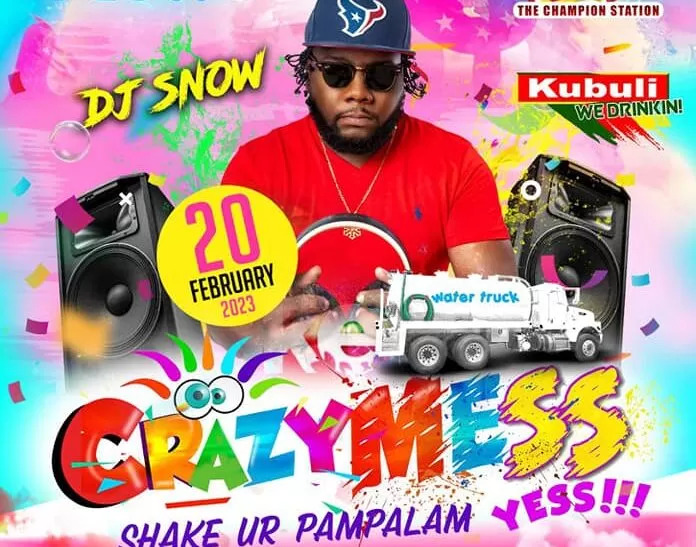 Roseau, Dominica: Amnesia Band 2023 is all set to be hosted in the Commonwealth of Dominica, featuring unique and magical bands starting from February 20, 2023. 
The Parliament Representative for Roseau Central Constituency, Melissa Poponne Skerrit, shared the update on her official Facebook page and invited fellow Dominicans to register for the event.
As per the update, the Amnesia Band 2023 will be hosted at vibes radio, a Champion station under the theme of "Shake Ur Pampalam". In addition, various talented artists will be featured in the event who will entertain the audience and present the country's traditions and culture.
Before the event, Melissa Skerrit reached out to the residents of Dominica and urged them to register for the upcoming occasion and cited that the hottest and biggest band is to be in Dominica. Additionally, she noted, "If you haven't joined a band yet! there is still time!".
As per the information shared by her, Melissa Skerrit pointed out, "Biggest bang for your buck! Monday and Tuesday package deals are available! Register today". "The event will host the artists during the occasion, including Asa Banta and many more", she noted.
During the event, several sensational DJs will be entertaining the audience, including DJ Snow, who has the perfect skills to make the audience fall in love with the authentic vibes of Dominican cultural music. 
On the other hand, DJ MJ will also present his music during the event and provide the people with soothing music. Moreover, The first band performing during the Amnesia Band 2023 will be "Riddim Beast" and "Big Ben SG". 
Amnesia Band 2023 will include various activities such as Color Foam, Water truck, Pain and Powder, Water Blasters and Shower Caps, and other fun acts for the audience. 
Various sponsors have sponsored the band show. The main sponsor of the Amnesia Band 2023 is FLOW. The name of other sponsors is BELFAST Estate, PetroCaribe, FFI, STONE'S, and Aas Bantan.
On her part, Melissa Skerrit also stated that Mas Domnik 2023 is a much-awaited entertainment show in Dominica and visitors attended the event due to magical and unique circumstances. It is the perfect platform to showcase Dominica's culture, traditions and values.