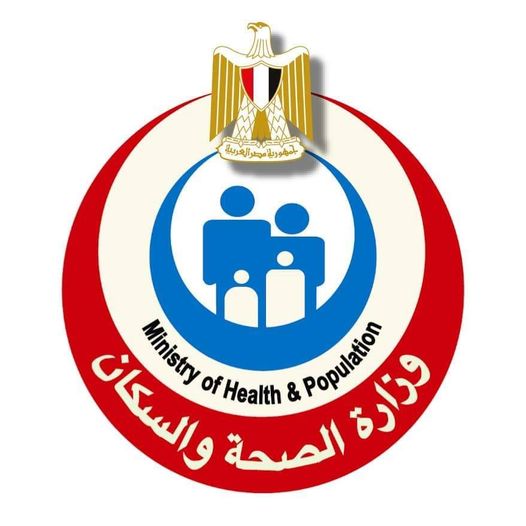 Egypt: The Minister of Health and Population of Egypt, Dr Hossam Abdul Ghaffar, has stated that the Examination of 237 thousand of newborn babies is within the initiative of the President of the Republic for the early detection of genetic diseases.
As per the updates, the Ministry of Health and Population announced the screening of 237 thousand of newborns, as part of the President's initiative for the early detection of genetic diseases in newborn children, under the slogan "100 million health."
In addition, the President's initiative was launched on July 13, 2021, until today, to reach a healthy generation free of disabilities, said reports. Furthermore, the ministry is currently working on the initiative's first phase to detect 19 genetic diseases in smiling children in nurseries of the Ministry of Health and Population hospitals.
According to Minister Dr Hossam Abdul Ghaffar, the ministry of health and population hospitals, the second phase is to include the medical screening of all newborn babies in all health units on the level of the Republic.
On his part, Dr Wael Abdel razaq, head of healthcare and nursing, said the 19 diseases that are being detected include (gen thyroid deficiency, gen adrenal enlargement, bean anaemia, cystic fibrosis, phenyl ketonoria, quad hydropetrine deficiency, glutaric acid hypertension, isophalyric acid high, cystic urinary disease, thyrozene high Blood-type I- blood galactose high, urine high homocysteine high, argenine high, blood citrolin high, carbamoyl transporter urnithin deficiency, fatty acid oxidation, biutinidase deficiency).
Moreover, Health Care and Nursing Head, Abdul Raziq pointed out that the Examination is carried out by taking a blood sample from the child's heel and analyzing it in the Egyptian CDC, equipped with the latest global devices in the field of detecting genetic diseases.
He added clarifying that in the case of a positive sample, the child is transferred for a confirmatory test for the disease and starts receiving the required treatment "free" according to the protocols established by the Scientific Committee of the Initiative.
In her turn, Dr Hala Abdelrahman, the initiative's coordinator for the early detection of genetic diseases, confirmed the allocation of 42 centres for the treatment of genetic disorders in newborns in cooperation with the Supreme Council of University Hospitals of the Ministry of Higher Education and Scientific Research.
She further confirmed that the ministry of health had expanded these centres to include all governorates of the Republic, stating that these centres provide treatment services, "Free" periodic follow-up for children with any genetic disease, to help them lead their lives normally, as well as to provide support and advice services to parents, to reduce the chances of having children with any genetic diseases.
"The 42 centres are distributed to the governorates of the Republic as follows:
– Al-Himma Medical Center, Rawd Al-Faraj Medical Center
– Ain Helwan Medical Center
– Ancient Egypt Medical Center
– Genetics Clinic at Damardash Children's Hospital
– Ketonic Nutrition Clinic in Damardash Children's Hospital
– Digestive Clinic at Damardesh Children's Hospital
– Digestive and Liver Clinic at Abual Rish Japanese Hospital
– clinic Ketonic Nutrition Abu Al-Rish Preventive Medicine Hospital) Cairo Governorate
– (Genetic Guidance Clinic at Al-Ramad Children Hospital
– Center at Student Hospital, Genetic Clinical Center at Samoha Hospital
– Ketonic Diet Clinic at Samoha hospital
– Dietary Clinic at Samoha Hospital) Alexandria Governorate
– (Ketonic Diet Clinic at National Research Center Sheikh Zayed Medical Center Child Care) in Beheira Governorate
– (Digestive Clinic at Children's University Hospital) Ismailia Governorate
– (Minya Sindoub Medical Center Mansoura University Children's Hospital) in Dakahlia Governorate
– (Centre at Free Egypt Hospital, Susan Mubarak University Hospital) in Minya Governorate,
– (Shebin Medical Center
– Liver Institute in Shebin Al-Koum Health Center) in Minoufia Governorate
– (Children's Hospital University in Zagazig, Sharshima Medical Center) in Sharqiya Governorate, (Genetic Guidance Center)
Notably, It is mentioned that the 42 centres dedicated to treating genetic diseases offer free screening and treatment services to all children with metabolism diseases of all age groups and also pay for the necessary treatment from the medicines or food items designated for them for free.