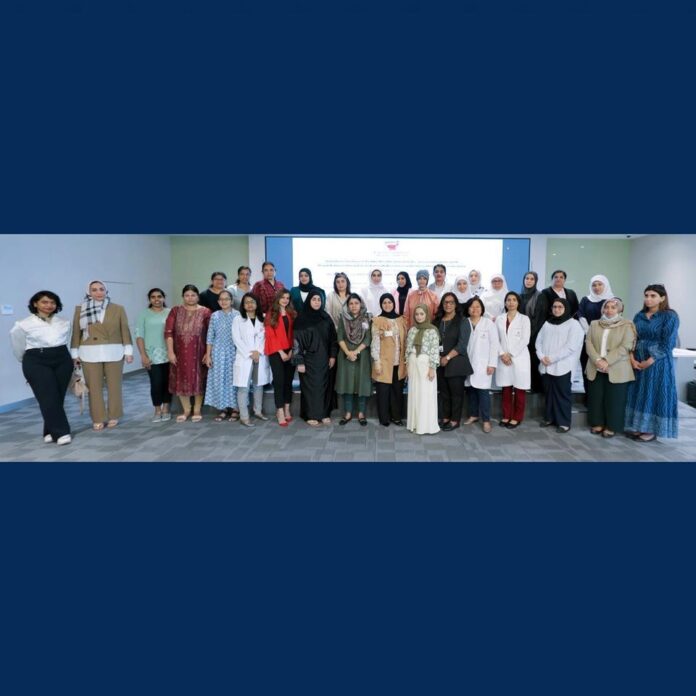 Bahrain: The Minister of Health of the Kingdom of Bahrain – Dr Jaleela bint Jawad Hassan has recently launched a training campaign among health workers to support breastfeeding as a series of workshops under the initiative of 'Life Foundation'.
Minister of Health took to its official social media handle to promote the initiative mentioning its significance towards the nutrition point of view for a child.
As per the recent updates on the information, Minister of Health Jaleela Hassan noted that "As part of the series of workshops on approved training for health workers to support breastfeeding in association with the Life Foundation breastfeeding campaign, the Ministry of Health pledges to promote the initiative."
In addition, it was also conveyed that the breastfeeding campaign was launched under the supervision of Minister Jaleela Hassan and the Department of Nutrition, which organized a workshop on certified training for health workers in breastfeeding support entitled "Breastfeeding" Nature from a scientific perspective and practical application."
Furthermore, the reports have stated that the initiative was launched in coordination with Royal Bahrain Hospital and in cooperation with the Breastfeeding Support Committee, Breast Milk Alternatives Monitoring and several government and private hospitals and primary healthcare centres.
"The three-day workshop included several keynote developments of maternal and child health care services, most importantly training health workers to provide advice on breastfeeding and reducing the promotion of breastfeeding alternatives to provide a supportive environment for breastfeeding," said the reports.
The breastfeeding support campaign also ensures mother and child receive the best healthcare to obtain international accreditation for all hospitals and medical centres in the Kingdom of Bahrain as child-friendly hospitals.
In the end, "This workshop followed the Life-Based Breastfeeding campaign held at Royal Bahrain Hospital, to attract the largest number of pregnant women and mothers in the community to support and empower the family to breastfeed for the sake of maternal and child health", concluded the Minister of Health.