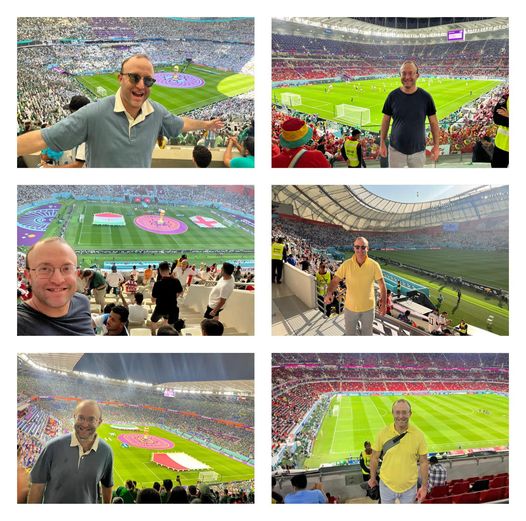 FIFA World Cup, QATAR: Hadar Segal, an Israeli politician, member of the Knesset and a blogger, visited Doha, Qatar, to witness FIFA World Cup 2022. 
He expressed his overwhelming feeling as the world cup Qatar is at its peak at the end of group stage fixtures. He called the event'' What a crazy home stage it was at the Qatar 2022 World Cup''.
Israeli Politician expressed his experience as it has been a privilege to witness six straight games on the global stage. He said that all the games he watched were exciting and truly electrifying to be a part of.
Furthermore, Segal explained that the world cup games are a lifetime experience and all the matches are special for their own reasons and uniqueness. 
He stated that he has been enjoying his time and visiting Qatar for the World Cup, and it has been a memorable and highly extraordinary event.
Moreover, he expressed his immense gratitude for the hospitality of Qatar during his stay till now, along with sharing his love and respect for the game. 
He quoted in his official social media post '' Thank you, Qatar! Thank you, football!
The group stage of the global football tournament has just finished, and now the world's top final eight teams will go against each other toe to toe to compete for the World Cup Trophy till the final on December 18, 2022.
He shared some of his photographs on his official social media account from visiting the world cup games. In the pictures, Hadar can be seen truly happy to be a part of the FIFA World Cup 2022. He updated different photographs from distinct matches that he was part of. The Israeli Politician is seemingly joyful in the updated pictures.
FIFA World Cup Qatar is a hot topic; the tournament is full of globally recognized football greats and legends, such as Lionel Messi, Cristiano Ronaldo, Bruno Fernandes and much more. Fans from all over the world visit Qatar to watch their favourite stars play in front of them and show their love for the sport.