Egypt: The Egyptian singer, Bossi, confirmed that she had agreed with her husband that he would return to his wife because of his children, as per Egyptian media.
The Egyptian artist explained that she agreed with her husband to return his ex-wife because she knows the value of the children, and said: "I agreed with Josie that he returns his ex-wife because I know the value of dana and children are the owners of my son, and when we married, he was separated from her for a while, and I am not married to another man."
Bossi responded to the rumours of her separation from her husband, hairdresser Hisham Rabie, which were circulated during the past hours, and published pictures of her with her husband through her account on Instagram, through which she appeared with her husband as he imprinted a kiss on her cheek.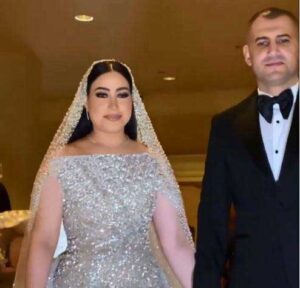 And she added: "People make mistakes about me without knowing anything about me or verifying and investigating, and I do not understand the secret of people's preoccupation with social media with my personal life, and I do not like to respond to rumours, and I do not want anything, because I am only talking about my work."
And she concluded: "What do people know that there are problems that I am divorced, and our lives continue, and I did not erase our pictures together, and I did not erase our pictures in joy, and by God, I did not erase them, erase them for what? He died two days after the burial.
And Bossi, the trend of the Google search site, and the communication sites, after circulating the picture that collected her husband, "Hisham" and his first wife, in conjunction with the singer's deletion of her pictures with her husband, and the husband's cancellation of following her account on Instagram.