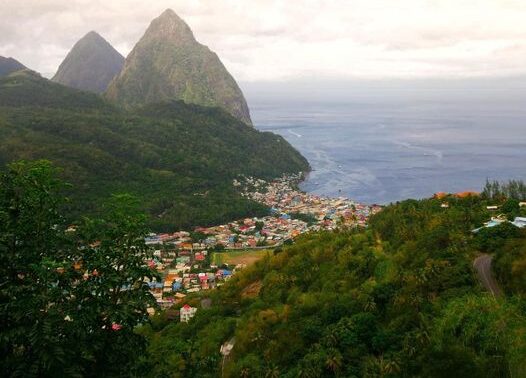 Deputy Prime Minister of Saint Lucia Ernest Hilaire has expressed his pride and honour while announcing that the events of the World Travel Awards Caribbean and The Americas Gala Ceremony 2023 are all set to be held in Saint Lucia this year.
According to the recently shared updates, while expressing the joy and happiness and a sense of pride to the residents and citizens of Saint Lucia, Deputy PM Hilaire took to his official social media to share the great news regarding the commencement of two high-level award events.
Furthermore, The Minister of Tourism, Investment, Creative Industries, Culture and Information, who also serves as the Deputy Prime Minister, Hilaire, expressed his enthusiasm through his Facebook caption and pointed out regarding the upcoming events that such big level events will be a national honour for the nation and the people of Saint Lucia.
He noted his regards while announcing the events through his Facebook account, "I am very excited to announce that Saint Lucia will be hosting World Travel Awards Caribbean & The Americas Gala Ceremony 2023 this year's edition."
Moreover, this year's events will be of special occasions as well because World Travel Awards will be completing its 30 years, and all the invited people, along with the involved parties in the smooth conduct of the event, will also participate in the celebrations of its 30th anniversary, said the Deputy Prime Minister, Ernest Hilaire.
He further extended his remarks and said that "It is an esteemed honour to host the awards of which Saint Lucia has won already, such as Caribbean's Leading Honeymoon Destination on many countless instances. We have also won the Caribbean's Leading Adventure Destination honour for the first time last year."
Notably, the Deputy Prime Minister of the Caribbean Country also noted that "We cannot underestimate the positive impact that tourism across the globe has on our economy, so let us continue to build and develop a tourism industry to serve the tourists and that is inclusive and beneficial to all."