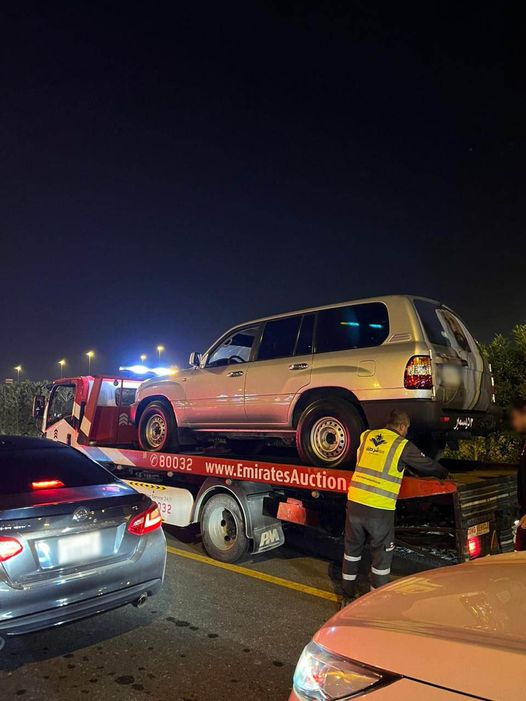 United Arab Emirates: during the celebrations of Dubai's 51st National Day event, Dubai Police fined 4697 Motorists and seized around 132 Vehicles which were found violating and exploiting Dubai Traffic Laws.
The update was shared on the official social media account of Dubai Police yesterday, December 7th. Furthermore, in the shared information,
the officials from the department stated that they had impounded 132 vehicles and conducted appropriate interrogations with the drivers and motorists for their ignorance towards the traffic rules and regulations on the celebration day.
As per the officials, the violators were also imposed black points after the incidents that caused chaos and disturbance on the streets of Dubai. The officials from Dubai Police also conveyed that the motorists were violating the traffic laws, such as,
– Changed colours
– Stickers without permits
– Littered from their vehicles on roads
– Reckless and rough driving
Furthermore, as per the statement of the Brigadier and Acting Director of the General Department of the Traffic at Dubai Police, the traffic control patrol and units fined 4697 drivers on the spot along with impounded nearly 72 vehicles in the area of Bur Dubai.
Other incidents were reported in the Deira, where around 60 vehicles were found violating traffic laws and regulations in the name of National Day 3-day events celebrations.
Moreover, Brigadier Bin Suwaidan added that the most traffic violations were reported in the Bur Dubai locality.
He further pointed out that the traffic control units and patrols have intensified their duties across external and internal areas of the emirate to prevent traffic jams and restrict some drivers' negative and reckless approach.
Along with the top priority of ensuring road safety during national-level events. Dubai Police has also shared that the nation's general public has been very attentive towards reporting such crimes and violations on the roads.
The officials expressed their gratitude to the people for their assistance and will to serve the nation in whatever way they could.