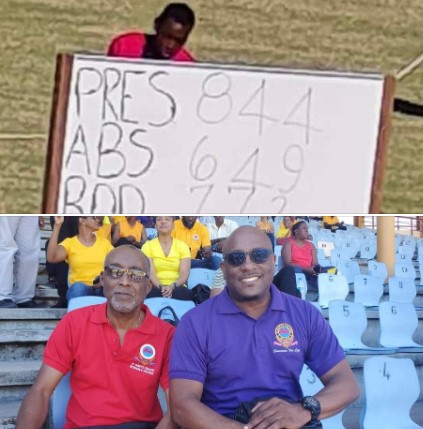 Saint Lucia: The Prime Minister of Saint Lucia- Philip J Pierre, has recently shared an update regarding a sports meet held by St Mary's College in which Tapon House bagged the win. He stated that he was glad to hear the news, which came to his acknowledgement through different channels, said reports.
According to the updates, Prime Minister of the Caribbean country, Philip J Pierre, shared the moment of pride and honoured through his official social media handle, where he expressed his happiness and joy following the win of Tapon House in the recently held sports meet by St. Mary's College.
He expressed his emotions regarding the win of the Tapon House as the Prime Minister, Philip J Pierre, used to represent the House and recalled his memories regarding the events during his days. 
In his remarks, while applauding the athletes and sportspeople of St. Mary College who performed exceptionally well during the sports meet, he took to his Facebook account caption. He stated, "Today just keeps getting better. I was informed that Tapon House, my House won the sports meet of St. Mary's College, my alma mater."
Furthermore, he extended his regards and warmth to the sportspeople who participated in the events and congratulated the athletes on their notably well performance and participation. He added, "Congratulations to the athletes on your victory and participation."
Moreover, the Prime Minister of Saint Lucia, Pierre, also recognized and acknowledged the vital role played by the management authorities of the educational institution for the smooth conduct of the sports meet.
He certainly mentioned the key contribution of the teaching staff along with the parents of the athletes and other students; he noted in his caption, "Congratulations to the teachers, parents, Old Boys and SJC girls, thank you for showing your support today."
Through his official Facebook account, PM Philip also shared glimpses and photographs from the sports event with the residents and citizens of Saint Lucia. He extended his best wishes and congratulatory messages to the winning teams along with his consolations to the teams who had hard luck during the meet. 
While expressing his emotions and empathy, He noted, "Unfortunately for some of my colleagues, their huts were not victorious. Better luck next time, gentlemen."