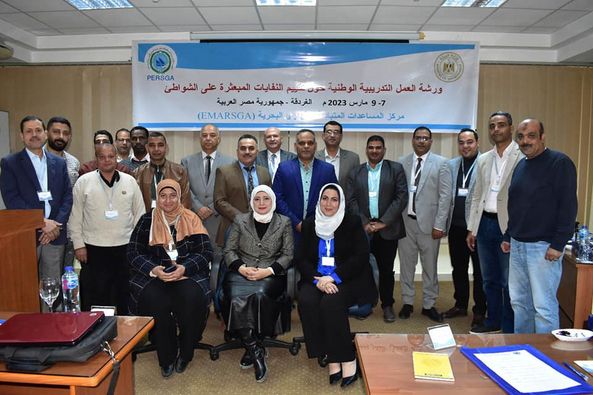 Egypt: The Minister of Environment of Egypt, Dr Yasmin Fouad, has recently launched the national training workshop on assessing the waste dispersed on beaches. 
The initiative launched is organized by the Environmental Agency in cooperation with the Regional Authority for the Conservation of the Red Sea, the Bay of Aden (Persja) and the Red Sea Governorate.
According to the reports, Dr Yasmin Fouad, Minister of the Environment, explained that the workshop aims to train Egyptian national cadres on ways to assess waste dispersed on beaches in the light of the guiding guide for monitoring and evaluation of coastal waste prepared by the regional authority in cooperation with the Ministry of Environment.
Furthermore, these events come within the framework of the National Plan for Sustainable Management of Marine Waste of the Arab Republic of Egypt on the Red Sea coast, and a number of specialists from the body are present at the workshop. 
The government officials included Dr Zahir Al-Aghwan, the regional program coordinator for marine dispersed waste management, Eng—Islam Taha, the coordinator for the Information Systems Unit, and representatives. 
Moreover, the Ministry of the Environment is among the experienced and concerned with the implementation of the National Plan for Sustainable Management of Marine Waste and the participation of several environmental researchers and specialists in the field of the Environment, the Governorate of the Red Sea, NGOs and multiple research entities.
Additionally, the training workshop covers the dangers of marine waste and its resources and how to assess waste dispersed on the beaches, which includes many steps, starting from identifying the sources of waste, monitoring levels of waste on beaches and the risk of dumping waste contaminating the marine environment to reduce and maintain beaches while laying foundation bricks to prepare a national plan At the Egypt level to preserve the maritime Environment. 
The reports also stated that the workshop also focused on applying practical aspects through the practical application of collecting marine waste from one of the beaches of Hurghada, reviewing experiences and success stories to combat pollution on the beaches, and how to organize awareness initiatives and campaigns.
It is noteworthy that assessing the waste dispersed on beaches is a vital task to maintain a clean and healthy coastal environment; such waste that randomly and irregularly spread on the beach may include plastics, glass, metals, shoes, tires and other items, which requires a comprehensive strategy to safely dispose of marine waste It contains a variety of materials.
Notably, the workshop also presented key pillars of the National Plan for Sustainable Maritime Waste Management of the Arab Republic of Egypt, which includes an institutional and legislative system, raising environmental awareness, building national capacity, supporting research, follow-up and partnership between the public and private sector.
An awareness campaign is set to be organized for students in several schools in Hurghada to raise environmental awareness of marine waste and its impact on the destruction of the ecosystem, reefs and living beings to achieve the 14th Sustainable Development Goals.