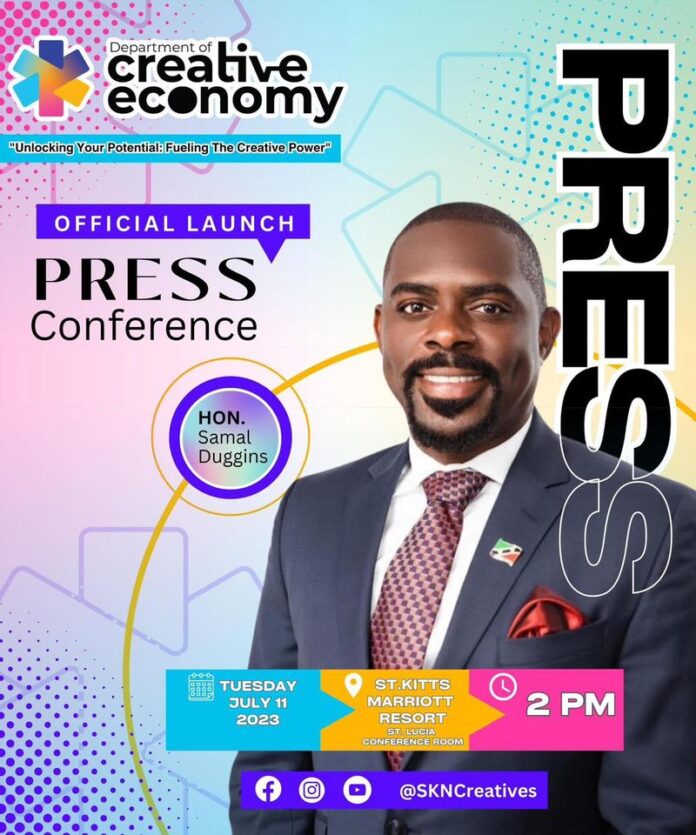 St Kitts and Nevis: The Prime Minister of St Kitts and Nevis – Dr Terrance Drew, has announced the official launch of a press conference to be addressed by the Minister of Agriculture, Sports and Creative Economy, Samal Duggins, on Tuesday, July 11th, at 2 pm. 
The press conference is set to address a number of topics related to the new-age business world, entrepreneurship and innovations.
According to recent information, Prime Minister Terrance Drew has taken to his official social media handle to urge his fellow Kittitians and Nevisians to tune in to the press conference on Tuesday, July 11th. He stated that the upcoming press conference will be held at St Kitts Marriot Resort (St Lucia Conference Room).
Prime Minister said that the conference would be broadcasted live on different social media platforms of the St Kitts and Nevis Labour Party Government (SKNLP), such as YouTube, Facebook and Instagram. 
The general people of St Kitts and Nevis have been urged to get the latest updates regarding the government's transformative measures to promote small businesses and entrepreneurship culture in the country.
In addition, he has acknowledged the instance as a beneficial event to be hosted by the Minister of Agriculture and Creative Economy, Samal Duggins. 
In this regard, while extending his remarks, PM Drew noted, "Greetings, be sure to tune in". Meanwhile, Minister Samal Duggins has also noted to his official Facebook account that "Drumroll, please! We're thrilled to announce that the Department of Creative Economy is officially taking the stage!".
On the other hand, it was also emphasized that the Press Conference would be focusing on providing modern techniques to address new-age ideas and innovative approaches in the business sector.
In this context, Samal Duggins said, "Join us on 𝐓𝐮𝐞𝐬𝐝𝐚𝐲, 𝐉𝐮𝐥𝐲 𝟏𝟏𝐭𝐡 𝐚𝐭 𝟐:𝟎𝟎 𝐏𝐌 for the Press Conference for our Official Launch! Get ready to embark on a transformative journey where imagination meets innovation and where artistry and enterprise collide!".
In the end, he concluded his remarks while encouraging the people and residents of St Kitts and Nevis to indulge in the press conference and support the cooperative measures of the Federal government. 
Minister Samal Duggins added, "Stay tuned for an adventure that will awaken the artist, entrepreneur, and dreamer within you!".