St Kitts and Nevis: Prime Minister of St Kitts and Nevis – Dr Terrance Drew, has recently addressed the Diaspora of St Kitts and Nevis living in New York, United States of America, yesterday, May 15, 2023. 
The meeting was held at the Church of the Holy Nativity (Banquet Hall), 3061 Bainbridge Avenue, Bronx. Prime Minister welcomed his fellow nationals during the session and took a step to strengthen their relationship.
According to the latest information, Prime Minister Terrance Drew took to his official social media handle to share updates regarding his visit to New York. 
Through his shared glimpses and Facebook caption, he also expressed his pride and honour of being present with the Diaspora of St Kitts and Nevis in New York while addressing some of the key topics of common national interest.
Meanwhile, the Prime Minister also outlined that he had the privilege of interacting with the people on a one-on-one basis, which was the key highlight of the meeting.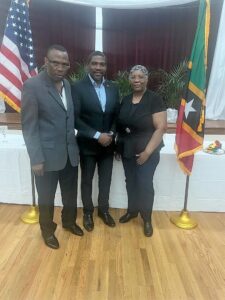 He listened to the concerns of the St Kitts and Nevis diaspora and assured them about moving forward on a progressive path together. He also mentioned that the Diaspora living in New York is an inherent part of the twin island federation as they are the representatives of the nation across the world.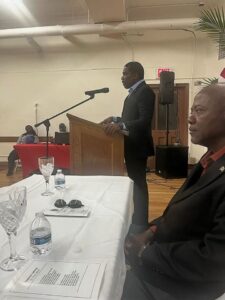 While sharing the updates regarding the meeting, Prime Minister Terrance Drew noted in his remarks that "I had the distinct chance of engaging with fellow nationals in New York at a Diaspora Meeting. This is an intentional venture I have decided to implement to maintain a strong relationship with fellow Kittitians and Nevisians abroad."
Furthermore, it was also stated by the Prime Minister that it is imperative that our people are kept abreast and updated on the developments within their homeland.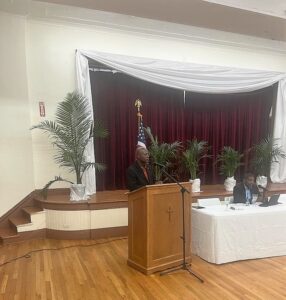 During his address, he also outlined that it is essential to update the Diaspora living abroad about the developments and new policies being introduced in the country.
Moreover, he also said, "I must applaud the several Diaspora organizations that continue to support our nation and maintain a strong connection with their homeland. Our people are talented with a richly diverse skillset."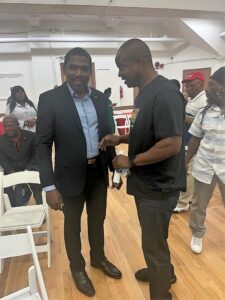 While acknowledging the essential role of his fellow nations in New York, PM Drew noted, "I am aware of several of our citizens within the Diaspora who have special interests and skills that we can draw on for the further development of our beloved Federation. 
I encourage you to record your interest in contributing. I count on you and your abilities to join me and your compatriots at home and abroad in building our land."
In the end, Prime Minister concluded his regards and stressed that "The turnout was tremendous, and I dear say the meeting was quite successful. I look forward to future engagements. Permanent Secretary in the Prime Minister's Office, Mr Glenroy Blanchette, was also present at the meeting."