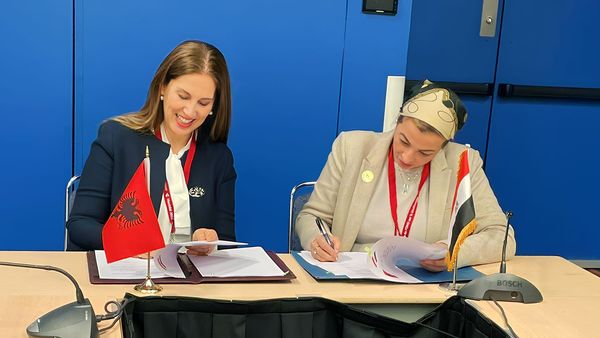 The Minister of Environment of Egypt, Yasmin Fouad, has travelled to Canada, Montreal and participated in the COP15 (Conference of Parties) Conference on the Biodiversity convention in its fifteenth session.
As per the recent information from the events, Environment Minister Yasmin Fouad participated in the high-level branch sitting where Egyptian Minister Fouad signed a memorandum of Understanding with its Albanian counterpart about several different environmental areas.
As per the statement of environment minister Fouad, ''The Memorandum of Understanding signed between both parties, Egypt and Albania is another step towards strengthening the longstanding friendly relations and partnership between the two countries and supports the foundations of environmental cooperation.''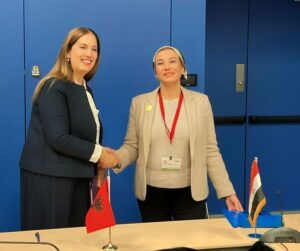 Furthermore, the signing ceremony was held today, where Egyptian environment minister Yasmin Fouad met with Mirella Kumbaro, the minister of Tourism and the Environment of Albania, and signed the agreement.
As per recent information, the agreement holds cooperation between both nations in Environmental Protection and Sustainable Development.
Meanwhile, the work towards protecting the environment aims to make the friendly and compassionate relationships between the two countries more enhanced and stronger than ever.
The environmental authorities from Egypt and Albania agree to work together following the national legislation of each country under the principles of international environmental laws.
In addition, Minister Yasmin Fouad stated that in coordination and association with other executive responsible ministries of both nations, they are looking forward to exchanging the latest technologies with each other to enhance their environmental conditions.
Both nations are open to sharing their useful experiences and said that technology is an inevitable part of the new age development and growth in the environment sector.
The Environment Minister, Dr Yasmin Fouad, confirmed that ''The agreement of understanding between the two parties included cooperation in the fields of biodiversity and reserves, environmental tourism, coastal management''.
The memorandum also included ''Climate change, marine pollution and disaster management, environmental monitoring in air and water field''.
Environment Minister, Yasmin Fouad, indicated the activities to be carried out within the framework of the Memorandum of Understanding.
A series of seminars, workshops and jointly organized meetings will be attended by scientists, experts, decision-makers and stakeholders from both sides.
Padel visits experts, delegations and trainees, as well as enhances cooperation Between the private sector in both countries in several environmental spheres.