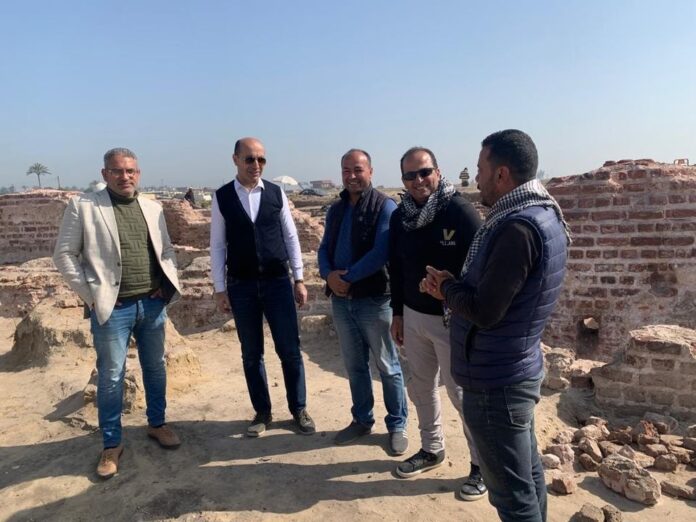 Egypt: The Minister of Higher Education and Scientific Research Ayman Ashour has recently announced that Damanhour University Sciences participates in the archaeological mission to explore the Archaeological Barnoji Hill. He emphasized the importance of Egyptian universities adopting research plans aimed at serving and developing their surrounding community in all spheres.
As per the update, Minister Ayman Ashour also pointed out the importance of active participation and supporting cooperation between universities and all state institutions within the framework of the strategic goals of the Vision of Egypt 2030.
"In this context, a research team from the Department of Geology at the Faculty of Science, Damanhour University participated in the exploration of archaeological sites at the "Tourist Barnoji Hill" in cooperation with a research team from a lake archaeological area," said the minister, Ashour.
Furthermore, Abdul Hamid, Vice President of the Damanhour University for Higher Studies and Research, said that the University mocks all its human and scientific potential for all research disciplines that contribute to the development of society. He added that the University recognizes the importance of community engagement with all state institutions; to advance environmental and community development.
On his side, the Professor of Applied Geophysics and Dean of the Faculty of Science stated that scouting research is a real fruit of cooperation between the Faculty of Science and the Department of Archaeology of Lake.  
The cooperation comes in light of what the Faculty of Science has distinguished scientific cadres in the field of geophysical exploration and distinguished and advanced scientific devices in the field, signifying what the region offers. The lake effects are from facilities and information; to facilitate research and exploration.
Moreover, Khaled Farhat, Director of the Lake Archaeology Region, in collaboration with the Faculty of Science, Damanhour University, noted that this joint work would contribute to supporting further archaeological exploration of the multiple sites of the Lake Governorate.
As per the sources, Othman Mohammed Othman, the head of the Department of Geology and a member of the research team, said that the benefit of such research in the service of the department's educational process by engaging students in research work; for training them on specialized scientific devices.
On his part, Amr Abdel Raouf, Assistant Professor at the Faculty of Science, Zagazig University, and a member of the research team, said that the preliminary results of the geophysical measurements of the research team's work are positive and promising results.
Notably, the research team has joined Mr Muhammad Ali Kabir, Chief Inspector of Lake Archaeology, Mr Rami Ghanim Al-Maeed at the Faculty of Science in Damanhor, researcher Ahmed Alaa from the Petroleum Research Institute, and a number of students of the Faculty of Science at Damanhor University, as well as workers in the Lake Archaeology area.