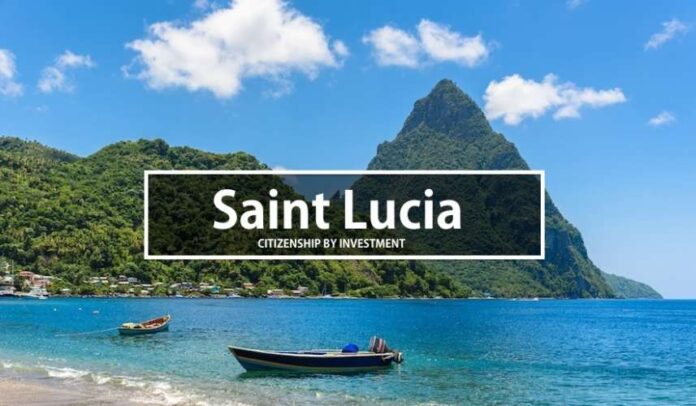 Castries, Saint Lucia: Under the directiveness of CEO Mc Claude Emmanuel of CIP, the Citizenship by Investment Programme of Saint Lucia has projected the nation as the first-choice investment option for the high-net-worth individual who seeks a stable life. He has been positioning the CIP programme among the fastest-growing investment option among investors.
To maintain the position and reputation of Saint Lucia's Citizenship by Investment Programme, CEO Emmanuel and his team have been working tirelessly hard since its launch.
The integrity and prosperity of the CIP are also the centre point of the approach taken by Emmanuel due to his immense efforts and leadership.
The CIP of Saint Lucia is the newest investment programme which is less than a decade old. Despite being the latest one, it has achieved a significant place in the migration investment industry through continuous efforts and necessary amendments made by CEO Emmanuel. Investors around the world consider the CIP of Saint Lucia as it has to offer countless benefits to them, which read as follows;
– New market benefits
– Business opportunities
– Safety and Security
– Lifetime stability
– Travel paradise
– Post-retirement security
– Portfolio enhancement
The requirements and preferences of the potential investors and stakeholders, along with HNWIs across the universe, also come under the careful consideration and priority list of CEO Emmanuel to be fulfilled to attract more investment into Saint Lucia through the CIP. He has projected the programme as the perfect choice to eliminate the sense of uncertainty and instability in the lives of investors.
The CIP of Saint Lucia has emerged as the first choice for gaining alternative citizenship as it has been attractive towards highly influential people such as entrepreneurs, business people, and travel enthusiasts.
Furthermore, Emmanuel has adopted numerous measures to enhance its functionality to make it a more successful programme in the market – one which offers lifetime peace and security to its beneficiaries.
Along with other benefits, it also provides suitable expansion opportunities for high-net-worth business tycoons to invest in Saint Lucia and explore new limits in their empires.
Additionally, while being the perfect choice for business tycoons, the Saint Lucia CIP also caters for retirees in their post-retirement life while offering a peaceful and safe life ahead.
The investors get the edge for their retirement planning by the attainment of alternative citizenship of the Caribbean island as they secure their present as well as future by investing in the CIP. It has also been made a useful tool for potential investors all over the world as the option to grow their wealth and prosperity.