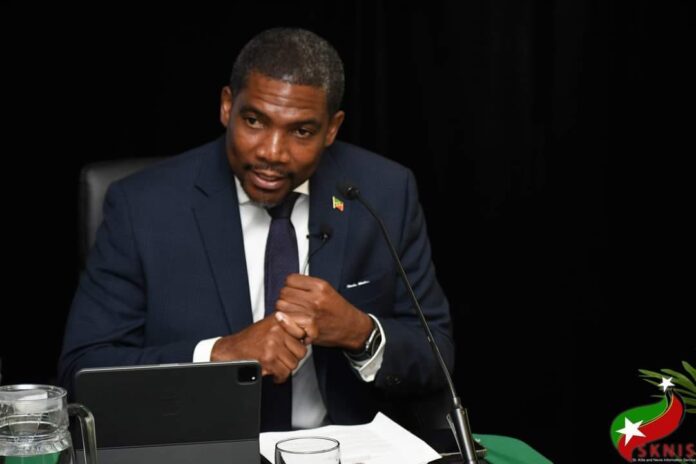 Basseterre, St Kitts and Nevis: The Prime Minister of the Federation of St Kitts and Nevis – Dr Terrance Drew, has addressed a number of pressing issues and concerns of national matters to fellow Kittitians and Nevisians. The press conference was held on Thursday, July 13, 2023, and broadcast live on various official radio and internet channels.
During his address, the Prime Minister of the Twin Island Federation pointed out that the nation has been going through a smooth transition since he took office.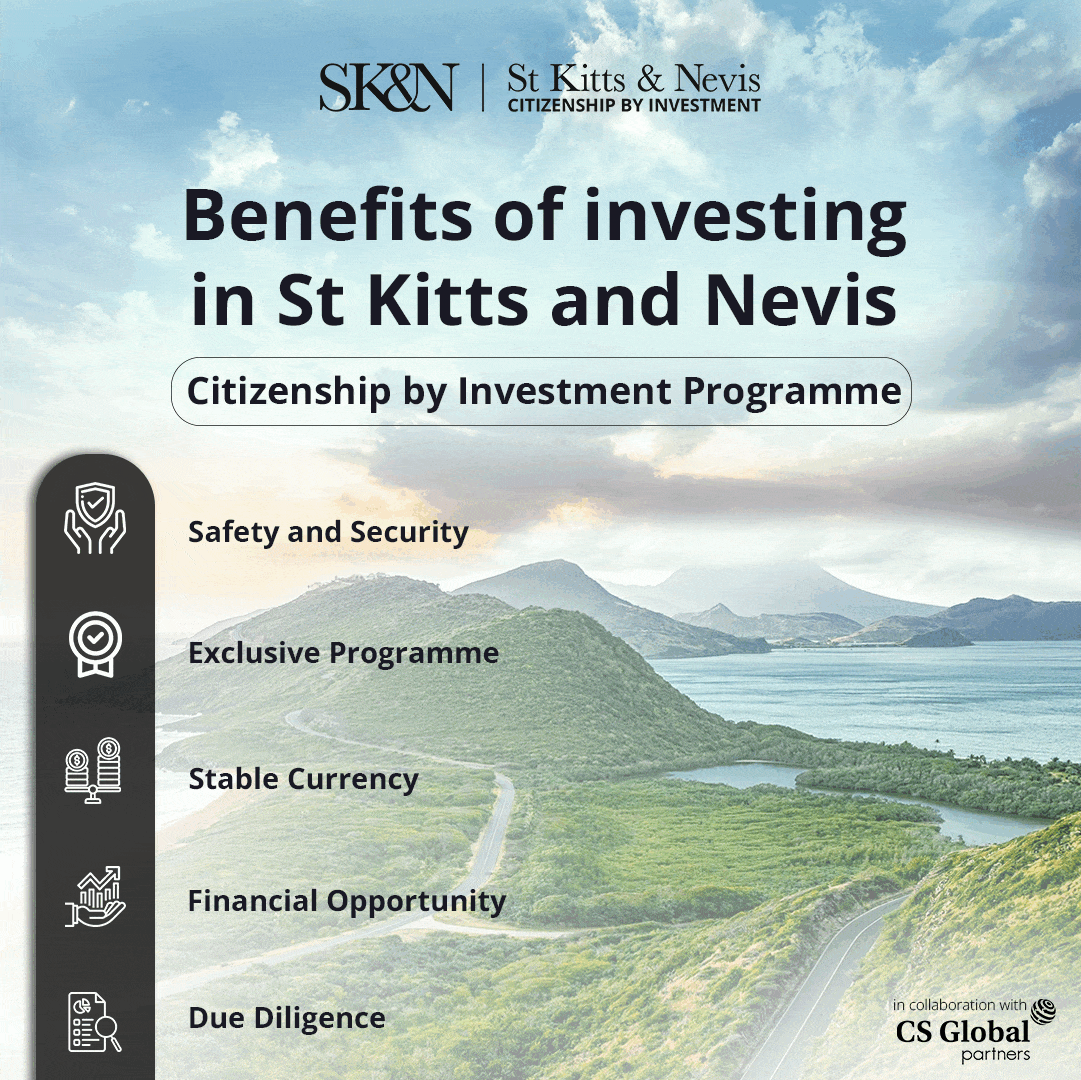 He updated the residents and citizens of the Caribbean country on several topics and assured that the government of St Kitts and Nevis Labour Party (SKNLP) is tackling every challenge.
In his opening remarks, he extended his heartfelt greetings, welcomed his fellow nationals to the press conference, and noted, "I want to welcome you to this press conference and say to you that we do not take your time for granted". In addition, he also emphasized running a transparent administration in St Kitts and Nevis for the betterment of the Kittitians and Nevisians.
While mentioning the concerns, he added, "I firmly believe that by coming together, hand in hand, with the government leading the way, we can overcome any obstacle that lies in our path, of course, with God at our side". 
He mentioned several sectors in which the government of St Kitts and Nevis has been introducing transformative measures to lift the issues related to them, such as the financial sector, education sector, post-COVID-19 policies, national inflation rates, etc.
In terms of the education sector, Prime Minister Drew noted that "We have granted concessions on school supplies, and it is extended up to September 30, 2023. As the new term begins, most likely in September, we want to ensure that families are in the best position to get what their children need to go to school". 
In this context, he also emphasized the governmental efforts put in to keep the nation's education system thriving with better policies and facilities.
Furthermore, he added, "And as we put that policy, we are looking at even more ways in which we can work on it and make sure it continues to benefit our people even more". Meanwhile, it was also said that the facilitations do not end with providing concessions to the students, but other useful benefits are also provided in the schools.
In his regards, PM Drew further took it to mention the rising rates of goods and commodities in the country and the policies introduced to deal with that. 
He said, ". We have taken decisive action to address the rising cost of food, recognizing the impact it has on every household". Moreover, the government is working day and night to stabilize and keep a check on the food rates and shipping charges as before COVID-19.
"In addition, we continue to monitor to see how the food prices will move and to be ready to make any other adjustments that are necessary to make sure our people get the best price that we can have", said Prime Minister Terrance Drew. He stressed the issue of food security with expressive concern. 
He said that the Minister of Agriculture and Maritime Resources, Samal Duggins, is pushing to decrease the food imports from 25% as part of the 2025 agenda.
He clarified that the St Kitts and Nevis government is currently focusing on pushing this agenda to preserve more food for the people, which is regionally grown at a more affordable cost. 
In addition, Prime Minister Drew outlined the recent reduction in the excise tax on gasoline while recognizing transportation as a critical means to making it affordable. Additionally, he noted, "So, the Government has taken a number of these critical measures to make sure we deal with the cost of living in St. Kitts and Nevis in our commitment to economic recovery".
As per the reports, PM Drew also cited that "We have reduced Corporate Income Tax and Unincorporated Business Tax from 33% to 25%, and the latter from 40% to 2%. We want to foster a favourable business environment and facilitate growth and job creation". Through such policies and transformative measures, the Twin Island Federation government is thriving to reignite the financial sector and economic growth to foster a better future for the Kittitians and Nevisians, said updates.
While delivering his address, PM Drew also emphasized that "These are just a few examples of the steps we have taken, but rest assured, and we are actively exploring additional avenues to alleviate the cost of living and bring relief to each and every one of you on a daily basis". 
To reduce the cost of food, various collaborations and frameworks were adopted by Senior Minister Douglas and Senior Government officials in the Customs and Excise Department and Consumer Affairs, confirmed updates.
Prime Minister Terrance Drew further acknowledged the government's high-intensity efforts, noting, "We are in this together, and we can control the areas within our reach. 
This is a responsive government". In terms of the healthcare sector, he recalled his visit to the proposed site for a modern, state-of-the-art, climate-smart general hospital that will revolutionize healthcare delivery in the Federation.
He also pointed out the issues related to Climate Change and highlighted the importance of fully facilitated healthcare centres to withstand its adversities. This vision will become a reality through cooperation between the Governments of St Kitts and Nevis and the Republic of China (Taiwan), as per PM Drew.
"As I mentioned, construction and developments. I wish to mention that the Robert Bradshaw Museum is well on its way. I visited the site yesterday, and I am already impressed by the progress thus far", noted the Prime Minister Terrance Drew while mentioning the progress of the Robert Bradshaw Museum.
In terms of National Security, very soon, on July 17, the government of St Kitts and Nevis will resume police training school, where we will have about 30 recruits who will begin intense and focused training on the general duties of a police officer, self-defence, evidence and procedure, and weapons training, among other key areas. We are upgrading curricula to make sure that they respond to our National Security needs.
During the end of the Press conference, PM concluded his remarks and cited, "My fellow citizens and residents, I stand before you not only as your Prime Minister but as a fellow countryman who believes in the collective power of our actions". 
"Let us work hand in hand, shoulder to shoulder, to build a brighter future for ourselves and generations yet unborn. Together, we can shape the destiny of our beloved Saint Kitts and Nevis", said PM Terrance Drew.