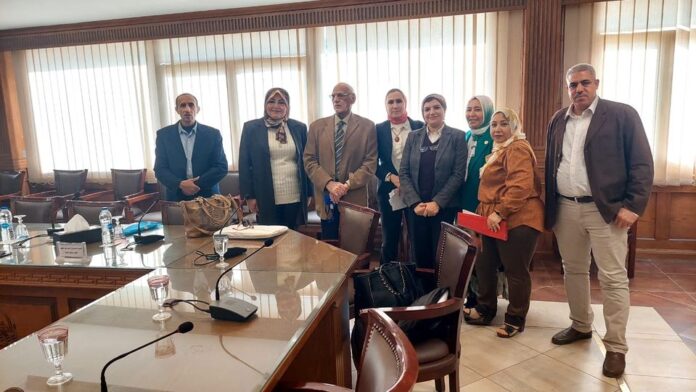 Egypt: The Minister of Environment, Dr Yasmin Fouad, and her delegation have confirmed that they have formed a committee specifically to register and monitor the reservoirs in the Red Com area of the Giza Governorate.
As per the updates from the Environment Ministry officials, they are conducting a field inspection along with a comprehensive survey of around 40 plantations to reserve their environmental status.
Furthermore, the entire operation will take place under the supervision of the environment minister, Dr Yasmin Fouad, who will provide a cleaner production system in the manufacturing processes.
To conduct the full study of reservoirs in the Red Commune Region and its other parts in OSEM Centre in Giza Governorate, the Central Administration formed a committee to improve the Industrial Environment and Energy.
The reports also stated that the deputy of Giza Governorate, Ebrahim Al-Shehaby was also present at the meeting in which the environmental situation of the potholes in the areas was assessed. 
He was accompanied by some representatives of a few research groups who were specialized in the activities related to the industrial sectors, along with officers of the potholes of the Red Cum region.
Additionally, the committee formed by the ministry of environment Egypt also shed light on the probability of dangerous and negative effects caused by the potholes, which results in endangering the public health of the Egyptian citizens.
In the end, the environment ministry stated that ''the potholes of its types were restricted which presented all the resolutions and licenses, identifying the types of contaminants, classifying and analyzing them as an Environmental protector monitoring, and the participation of gutters and local authorities in rehabilitation of their environment In its place or moving to an approved industrial zone, determining the role of different parties to implement the best environmental solutions''.
The committee also surveyed several dams in the area and conducted a field inspection in which 44 dams were maintained to preserve their environmental status.