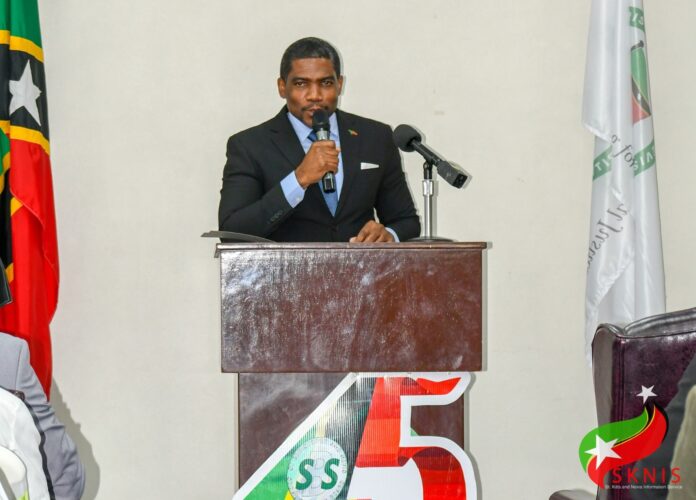 St Kitts and Nevis: Susanna Lee High School granted scholarships to the new slate of students where. Prime Minister Dr Terrance Drew and his delegation were invited and witnessed the event. He stated that he was honoured to be a part of the event.
In his remarks, PM Drew cited, "I am extremely proud to be present at the induction ceremony and witness the recipients' receiving scholarships by Susanna Lee High School." In addition, he emphasized the theme "Thriving for Excellence", which makes it an appropriate fit as it speaks for the exact requirement of a recipient of the scholarships.
Furthermore, the scholarships are the award and recognition for the hard work and efforts the students have been putting in, along with their commitment to their academics. The students are relentless in their efforts to pursue their academics while striving for the best results.
As per the reports, the scholarship from Susanna Lee High School is a gift received by the nation after its independence in 1983. The scholarships have offered several supports, such as financial assistance from over 40 years, for over two hundred (200) students. There has been an investment of 2 million dollars towards the support of the students directly.
Prime Minister Drew also pointed out that it is essential to provide the availability of resources to help transform, empower and guide the youth of the twin-island federation, which motivates them to strive for excellence and accomplish their dreams.
He cited, "The scholarships granted by the high school can be an essential stepping stone in the process." He added, "The students can freely pursue the studies of their choice through this programme and facilitated to prospects which would not be possible otherwise."
Prime Minister Terrance Drew addressed the event, sharing his experience as a scholarship recipient in high school; he conveyed that the programme transformed his life and made him a better person in academics and life learning. 
He said the programme has also trained him to set realistic goals and prepared him to push limits while being focused on the goal.
The programme made him aware of the soft skills and the other training to succeed. Prime Minister noted that students would get a jumpstart in their careers and enhance their brand awareness as it is an opportunity to transition smoothly into employment.
During the induction ceremony, he recalled that he is also aware of almost three students who benefited from the scholarship and now successful in their careers at social security, such as Kimmoy Brathwaite, Oneila Mulraine and Shamaar Joseph. He also mentioned some other names which are notable in the department.
Ultimately, he concluded that challenges would come and you will conquer them as you follow the right path. He motivated the students and extended his congratulations, and wished them good luck with their future goals.