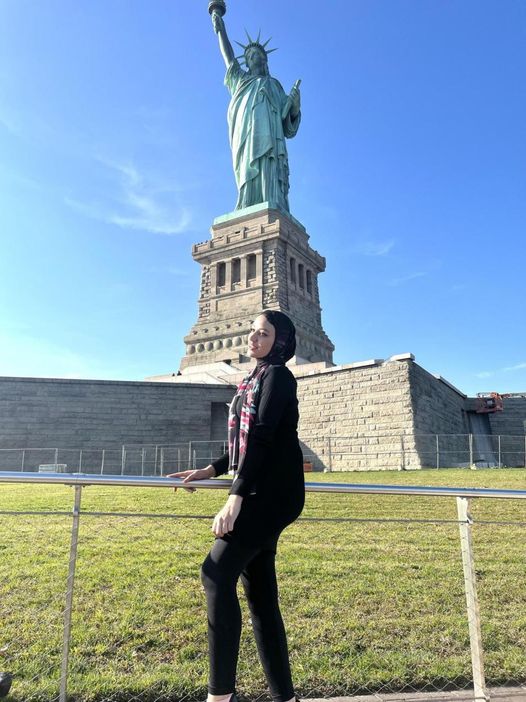 The Department of USAID/Egypt, which works with the Egyptian people on health programs, and education, has recently shared an inspiring story of a young woman named, Mayar on the occasion of celebrating Women's History Month.
The USAID officials have highlighted that the stories of inspiring Egyptian women are a great way to celebrate Women's History Month! Mayar from Qena an aspiring college student who has set a role model for girls in her province by joining the AIDA undergraduate scholarship program.
In her own words, Mayar says, "My journey began more than four years ago when I decided I wanted to learn differently and applied for the AIDA grant." When I received the grant, I decided to raise awareness and help other girls in my town achieve their dreams and get similar scholarships. "Now, the students of the centre are familiar with these types of scholarships, and the acceptance rates from the centre have increased."
But the journey was more challenging; as Mayar explains, "Applying for the grant was very difficult because I had to travel a long distance just to pursue my application. No one believed in me but me and my dad But I insisted, and I believed I deserved this chance."
Furthermore, Mayar's efforts finally paid off, and she stated, "I have become proficient in using laptop and computer software. Before the scholarship, I didn't even know how to open a laptop. During my first year, my English has improved thanks significantly to language training."
She added, "I was given the opportunity to travel to New Jersey, where I received an internship in Bloomberg through my university, which ended up being one of my best life experiences. Through the grant, I was also able to join a virtual exchange program at the University of Montana."
Moreover, after testing all these life-changing experiences, Mayar decided to give back and help her community thrive, she joined the ENVIROLIFE initiative to protect the environment from pollution and spread environmental awareness. "I also participated in many volunteer activities to help with fundraising, deliver water to homes, install roofs, distribute blankets in winter, and participate in food distribution campaigns," she noted.
In the end, while focusing on the motivational and inspirational life journey of Mayar, the officials from USAID noted, "We are proud of all of the IDA undergraduate scholarships program recipients and their great accomplishments! Best of luck, Mayar!"