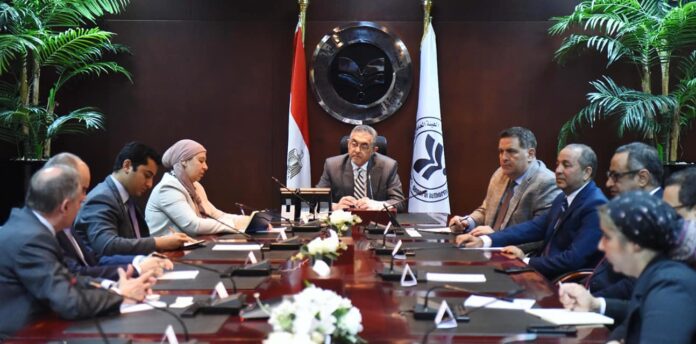 Middle East: The Executive Chairman of the General Authority for Investment and Free Zones in Egypt, Mr Hossam Heiba, has issued a statement mentioning that the investment board is seeking investment cooperation opportunities with Greek company "Mytilineos."
During the meeting, Mr Hossam Heiba, Executive Chairman of the General Authority for Investment and Free Zones, met representatives of the Greek Mytilineos, a leading company in the energy and industry sectors, in the presence of Mrs Nha Kamal, Head of the Trade Representation Office at the Egyptian Embassy in Athens, and Mr Ahmed Menge Badr, Representative of the European Union Administration for Trade Representation, in order to explore investment opportunities in Egypt.
As per the meeting, the company is considering infusing investments in Egypt over the coming period in the areas of construction of solar power plants, storage batteries, new and renewable energy, oil, natural gas, infrastructure and sustainable engineering solutions in the light of the company's extensive experience in these areas, said reports.
The Executive Chairman of the General Authority for Investment reviewed the recent efforts of the Egyptian government to facilitate and accelerate the procedures of registering and opening their headquarters in Egypt and preparing an attractive investment environment.
Furthermore, Hossam Heiba further noted that 13 gold licenses had been granted to companies and that 40 applications for the gold license are currently being considered, noting that the government aims to generalise the golden license experience for all industries and sectors.
Mr Hossam Heba added that there is already 23 memorandum of understanding and framework agreements signed in the field of green hydrogen production and a framework agreement, out of which nine arrangements are in progress.
Additionally, it was also pointed out that there are many companies showing interest in pumping more investment into the production of ammonia and green hydrogen for export purposes, Especially in light of the approved incentives for investment in the sector and with the availability of advanced infrastructure, energy surplus and other investment locations in Egypt.
It is stated that MYTILINEOS is a global company that is leading in the fields of energy and industry and has a large presence in the five continents of the world its activity is focused on two major sectors, which are the energy sector and minerals sector and comes at the forefront of energy transformation and presents itself as a reference point in green mining In Europe.