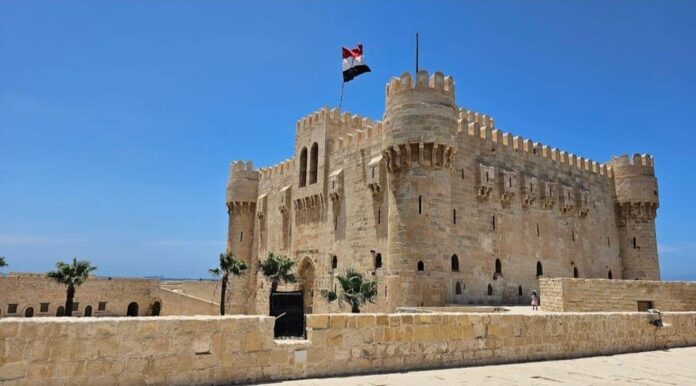 Egypt: The Assistant Minister of Tourism and Antiquities of Egypt, Khaled Sharif, has been embarking on improving the visitor services and experiences during their visit to the tourism and monuments archaeological sites and museums across the country. 
The steps have been taken as part of the ministry's initiative since last November in different governorates. According to the information, the museums and several national archaeological and heritage sites have seen remarkable development through service development projects.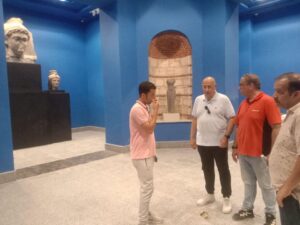 On his part, the Assistant Minister of the Ministry of Tourism and Archaeology for Digital Transformation, and the supervisor of developing services in archaeological sites and museums, during the past few days, took a tour to follow up on the ongoing works of developing visitor services.
It was stated that the projects related to the enhancements and improvement of the visitor experiences have been going on at some archaeological sites and museums in the governorate and keep up with the latest updates of the business and its executive position.
During the inspection tour, Assistant Minister Khaled Sharif was accompanied by Bassem Ibrahim Madir, the year of the General Administration for the services of tourist sites, archaeological sites and museums.
The shared updates by the Ministry of Tourism noted, "In the framework of the Ministry of Tourism and Monuments' efforts to develop and improve the efficiency of the services provided to Egyptian visitors and tourists in various archaeological sites and museums throughout the republic."
The tour included a visit to the Greek-Roman Museum, which is scheduled to open in the next few days after the completion of its restoration and development project, where the final artistic installations of the entrance gates and reception area were reviewed as part of the final stages of preparing the museum for opening.
Furthermore, it was stated that the tour also witnessed the National Museum of Alexandria follow up on the completion of the operation of electronic gates and the development of the garden and the lecture hall.
Moreover, the authorities agreed to use the spaces in the museum to organize training courses on handicrafts and the ancient Egyptian language for young people during the summer holidays, within the framework of the museum's educational and social role, cultural and civilization beacon.
This is in addition to visiting Qaitbay Castle to follow up on the implementation of the project of developing some tourist services, discussing the feasibility of developing and expanding the entrance hall and ticketing and organizing awareness and educational programs in the castle for students of schools and universities.