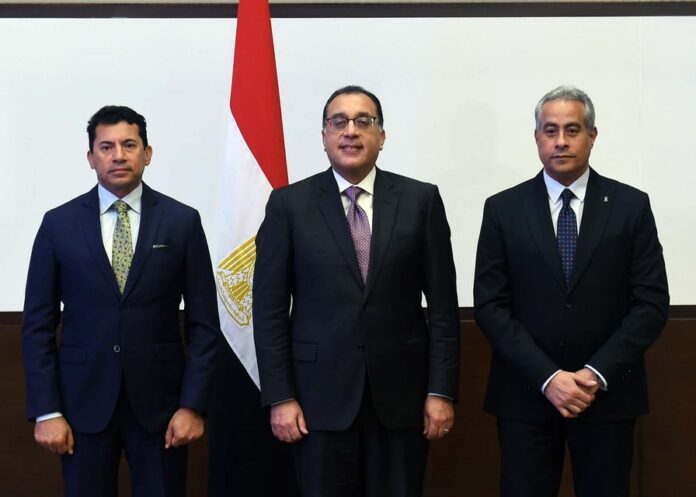 Egypt: Prime Minister of Egypt, Dr Mostafa Madbouly, participated in signing ceremony of a protocol of cooperation between "Manpower" and "Youth and Sports" in the field of training, operation, and skills development of Egyptian youth 2023-2024 on the morning of May 17, 2023.
As per the official signing, the protocol of cooperation was signed by Ashraf Sobhi, Youth and Sports Minister, and Hassan Shehata, Minister of Manpower.
The protocol aimed to provide the best services to Egyptian youth by preparing joint recruitment meetings, both on the field and electronically, to provide adequate employment for youth. The objective will also focus on training the youth in different trades and professions, informing them of modern ideas in the field of entrepreneurship, which contributes to encouraging the culture of self-employment and providing more job opportunities.
PM Mostafa Madbouly will emphasize the importance of vocational training, transformative training in supporting the national economy and reducing unemployment and promoting the dissemination of the culture of safety and vocational health and skill development in its various fields by holding workshops and training programs.
As per the update, the programs will be based on the leverage of the experiences of both parties in this respective field and taking advantage of the energies and innovations of youth in spreading work culture, safety and occupational health through the different artworks that can be done by youth.
Under the Cooperation Protocol, the Ministry of Manpower will make available its vocational training headquarters to train the young population to engage in the vocational training programs carried out. The government has assured that it will provide employment opportunities and hold recruitment meetings, job orientation and mentorship programs, serving all categories of society.
As per the Presidency of the Egyptian Council of Ministries, the meetings will also emphasize the first classes in care, as well as mobile training units to train youth within youth centres with training on the vocations needed by the labour market.
As well as coordinating with the Ministry of Youth and Sports in finding sponsors of programs, activities and promotions, carried out, providing information and data related to areas of cooperation, participating in the holding of conferences, seminars and workshops in the areas of cooperation with the Youth and Sports Minister, as well as follow up Youth appointed through recruitment meetings conducted under this protocol for six months and the Ministry of Youth and Sports passed with follow-up results every three months.
The protocol states that the job seekers Youth and Sports commits to providing venues for recruitment meetings and training courses within the youth and sports bodies of the ministry and the provision of authorized coaches and directors under it to provide joint training in various areas of cooperation and encouraging job-seekers to improve their professional skills and join vocational training programs, With conducting necessary publicity among youth for the courses, seminars, training programs and activities carried out under this protocol.