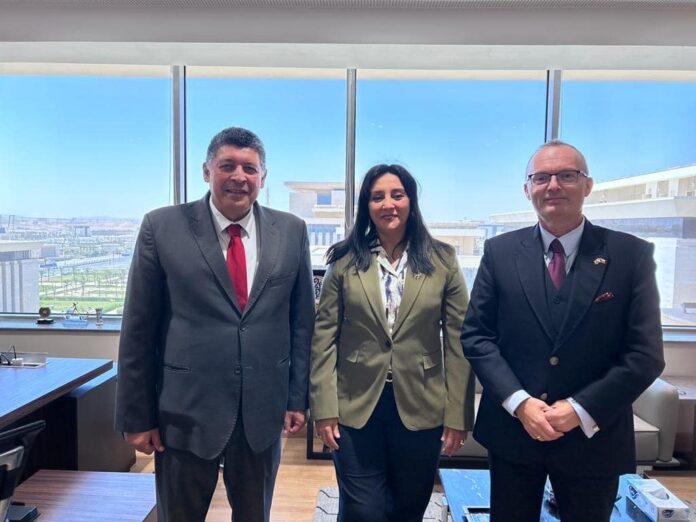 Egypt: The Deputy Minister of Tourism and Archaeology for Tourism Affairs of Egypt, Professor Ghada Shalaby, has recently met with the Ambassador of the Czech Republic in Cairo, Ivan Jukl on Friday, July 21st, 2023. 
Both leaders held discussions over various topics to look for ways to enhance cooperation between the two countries in different fields.
According to the shared information, Deputy Minister Ghada Shalaby has stated that both countries aim to develop mutual relationships in medical tourism products, especially in light of what the Egyptian tourism destination enjoys from unique, attractive locations to promote this product.
The updates mentioned that "This meeting came within the framework of the ministry's plan to maximize the experiences of leading foreign countries in the field of hospital tourism, headed by the Czech Republic. In addition, it was added that Egypt and the Czech Republic stand on the mechanisms and regulations in place for the development and growth of this product.
The meeting was held in light of the state's direction towards attention to the health and health tourism file for their economic importance and contribution to the Increasing state returns from foreign currency.
At the beginning of the meeting, the Deputy Minister welcomed the Czech Ambassador and emphasized the special relations between the two countries, the state's interest in general and the Ministry of Tourism and Archaeology, particularly the health and hospital tourism file. 
"The ministry is considering drafting an integrated plan to develop the hospital tourism product aimed at Egyptian tourists and putting out an ambitious investment plan", noted the reports.
Moreover, the updates also claimed that the investment plans would be presented and proposed to international investors and should outline the available investment opportunities and the natural areas that can be used to develop the product of hospital tourism and qualify the Egyptian destination as a frontline for hospital tourism.
For his part, the Czech Ambassador stressed the strategic importance of Egypt internationally and regionally and aimed to promote cooperation between the two countries in all spheres, especially tourism and monuments.
"It is worth noting that the Czech State is one of the countries where tourists come from regularly", reports said.