Egypt: The Minister of Environment Yasmin Fouad has issued direct instructions to quickly operate the country's infrastructural projects of the Solid Waste System. The process has been completed in the intermediate station, recycling factories and safe, sanitary burials in a number of governorates.
On her part, Minister Yasmin Fouad noted that the intermediate station for waste collection for the northern region was delivered on Borsai, Ghamra Street, to Cairo Governorate and is prepared to operate. In addition, the Minister informed the details and dynamics of the station's infrastructure at different locations.
 Furthermore, it was reported that Yasmin Fouad, the Minister of the Environment, confirmed that the stations are located in an area of 4100 meters, with an absorption capacity of about 2000 tons per day. 
It would receive the waste of the neighbourhoods of the northern region (Shabra – Zawya Hamra – Dome Gardens – Al Faraj – Sharabia – Coast – Olive – Amiriyah), which is positively reflected in the collection process of transporting waste in this area and helping to improve the performance of the waste management.
While extending her remarks, the Minister of the Environment, Yasmin Fouad, further clarified that the station was built within the framework of the on-site contract between the ministries of environment, local development, planning and economic development.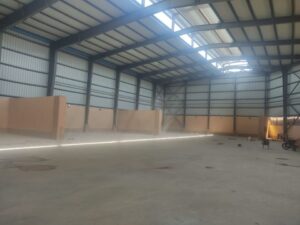 Moreover, the Arab Authority for Industry also played a vital role in implementing the infrastructure projects of waste management, including the performance of the provisions of all works entered under the contracts of the first, second, third and fourth phases of the sanitation system infrastructure In the governorates.
In the end, the reports confirmed that this also comes within the framework of the planning, regulatory and supervisory role of the Ministry of the Environment in the new Waste Management System.
The contribution of the Ministry of Environment was also emphasized to implementing the system's infrastructure as one of the supportive climate adaptation mechanisms to meet the challenge of waste management by achieving environmental, social and economic return and achieving the desired sustainable development.