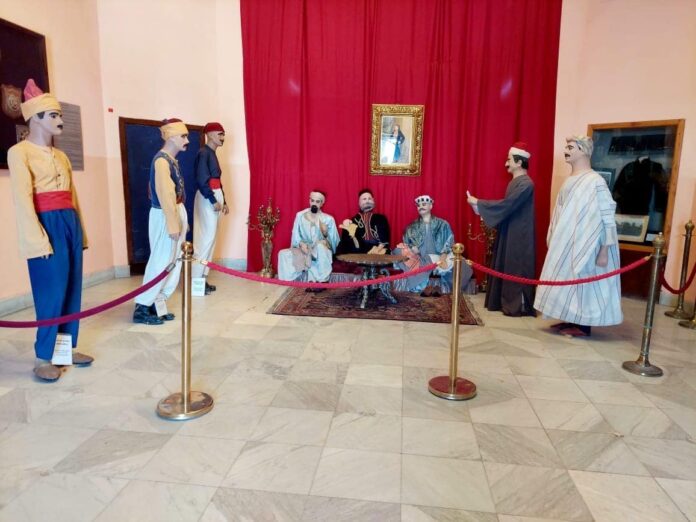 Egypt, Middle East: The Ministry of Tourism and Antiquities of Egypt has recently shared an update regarding an archaeological fashion exhibition to be held on 24 April 2023 in the National Police Museum. The exhibition is set to feature archaeological artefacts under the auspices of the community members and authorities of the museum.
According to the updates, the officials from the Ministry of Tourism and Antiquities took to the ministry's official social media handle to invite the people to the exhibition. The update also read, "National police museum archaeological fashion exhibition set to be organized in National Police Museum. The exhibition will run from today, 24 April 2023 and last for three months."
The museum authorities added that the exhibition would be organized under the title "A Look at Fashions from the Era of the Kings to the Era of Muhammad Ali Pasha's Family" in collaboration with the Palace of Al-Jewahara Museum.
On his part, Professor Abdul Basit Mohammed, General Director of the Museum, explained that the exhibition contains a distinctive collection of archaeological collections highlighting the appearances of the administration of state affairs during the reign of Muhammad Ali Pasha.
He further cited that the exhibition will also feature a diversity of clothing and stages of their development for all categories of society, from the general to the governor as well as a collection of statues that embody the simulation of the Council The High, which was headed by the Governor Muhammad Ali Pasha.
"To consider the affairs of the state and the injustices of the people, among them a statue embodies him sitting in uniform, leaning on his sword, and on his right and left are advisers of senior sheikhs and eyes, and in front of him stands the translator to present a dark owner of farmers, surrounded by two soldiers armed with guns and an honorary officer," Professor added.
While concluding the information, it was also stated that the exhibition also features a collection of archaeological paintings showing the evolution of clothing from the monarch era to the reign of Muhammad Pasha.