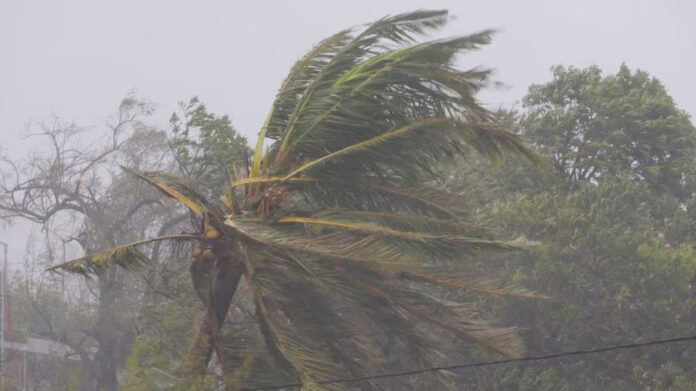 New Delhi, India: Prime Minister Narendra Modi has acknowledged the death toll brought on by Cyclone Freddy in Malawi, Mozambique, and Madagascar. He declared that, amid trying times, India supports the citizens of the impacted nations.
"The devastation caused by Cyclone Freddy in Mozambique, Malawi and Madagascar saddens me. We send our condolences to the lost families, those impacted by the cyclone, and Presidents @LAZARUSCHAKWERA, @FIFE NYUSI, and @SE Rajoelina. India supports you throughout this difficult time," Prime Minister Modi tweeted.
According to CNN's citation of local authorities, Tropical Storm Freddy tore across southern Malawi, killing at least 190 people. In the severely damaged areas, survivors are still searching for their loved ones. In Malawi, 37 individuals have been reported missing, and at least 584 injuries have occurred.
The cyclone is "weakening but will continue to generate torrential rainfall combined with windy conditions in most Southern Malawi districts," the Malawi Natural Resources and Climate Change Ministry stated on Tuesday.
As per the warning, there is still a significant risk of both destructive winds and heavy flooding.
According to state broadcaster Radio Mozambique, at least ten persons died, and 13 were injured in the Zambezia province of Mozambique. After making landfall in Mozambique for a second time, more than the time of two weeks after the first, Cyclone Freddy set records for the longest-lasting storm of its kind.
Additionally,, the tropical storm has forced more than 22,000 people to evacuate. According to Guy Taylor, head of advocacy, partnerships, and communications for UNICEF in Mozambique, "It's highly possible that number will increase." According to the news report, Taylor observed that the storm's magnitude or intensity was far greater this time around.
The storm, which brought torrential rain, damaging winds, and flooding, first struck the eastern coast of Madagascar on February 21 before slamming into Mozambique a few days later. Over 2 million people were harmed by the storm, which devastated homes. When Freddy initially struck Madagascar at the end of February, at least 15 people perished there, according to Africa News.