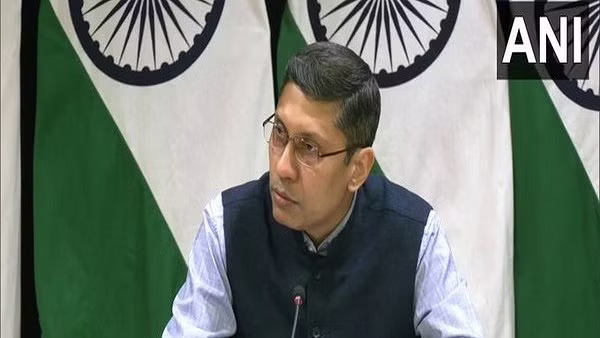 India, New Delhi: Ministry of External Affairs of India summoned the High Commissioner of Canada on Saturday after the security breach incident at the Indian embassy in Ottawa, Canada.
As per the updates, the MEA said in a statement released on Sunday, "The High Commissioner of Canada was summoned and called yesterday to convey our strong concern about the deeds of separatist and extremist elements against our diplomatic Mission and Consulates in Canada this week,"
The statement by the MEA further stated that the Government of India demands an explanation on how such elements were allowed and entered in the presence of the Canadian police force and breached the security at India's diplomatic Consulates and missions.
Furthermore, the statement issued by MEA read further, "The Government of Canada was reminded of its responsibilities under the Vienna Convention and was asked to prosecute after arresting the individuals and elements who have already been identified and engaged in such acts."
The Ministry of External Affairs also said that the government of Canada is expected to take strong actions against such anti-India separatist elements and individuals involved in such acts.
The reports further predicted that the government of Canada would take all critical actions and steps which are necessary to ensure the safety of Indian diplomats and high commissioners and the security of our diplomatic buildings and consulates so that they are free to fulfil their regular diplomatic functions," the release read.
Moreover, last week, the supporters from Khalistan allegedly protested outside the Indian Embassy in Canada.
Pro-Khalistan slogans were raised and resulted in allegedly assaulted Indian-origin journalists and personnel who were present at the building.
The Khalistan supporters were triggered and targeting Indian consulates and premises after the chase on Amritpal Singh, a separatist leader, began in India,, and hundreds of his aides in India got arrested.
Notably, after the United Kingdom and the United States Australia, the High Commission of India in Canada, Ottawa was also flooded by Khalistani supporters this week, after which the honorary Indian consulate was vandalised with Khalistani flags earlier in February.
Recently, Indian consulates in the United Kingdom and the United States were also attacked by pro-Khalistan supporters.