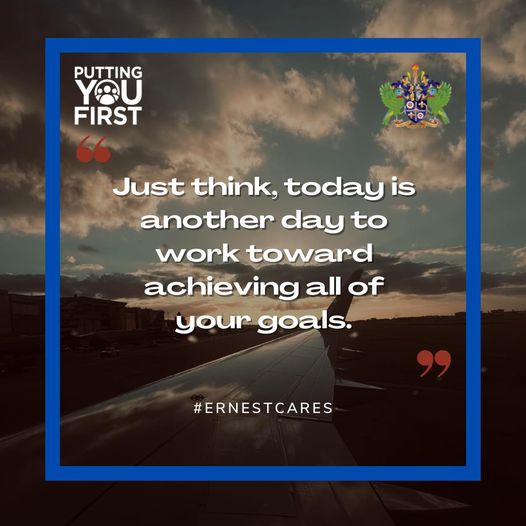 Ernest Hilaire – Deputy Prime Minister of Saint Lucia, took it to extend his heartiest greetings and warm wishes to the residents and citizens of the Caribbean country during the start of a new week by sharing a positive message regarding being grateful for the opportunities to pursue in future and following their passion.
According to the shared updates, the inspiring message was shared by the Deputy Prime Minister of the Caribbean nation, Hilaire, through his official social media account. He took it to extend his remarks to motivate his fellow Saint Lucians to have a productive attitude towards the opportunities before them and to make the best out of them in the most effective manner.
In addition, while sharing the encouraging message and explaining the significance of being grateful for the fact of getting another chance to work towards the goals in the new week, DPM Hilaire noted in his official Facebook account caption, "As we all start this new week, it is another opportunity for you to pursue your goals. Have a great week! #ernestcares."
Furthermore, along with an inspiring message, the Minister of Tourism, Investment, Creative Industries, Culture and Information of the Caribbean country, Ernest Hilaire, also uploaded a photograph consisting of a powerful quote which read, "Just think, today is another day to work toward achieving all of your goals."
He further took it to explain the concept of the quote as a person should be grateful and appreciative enough towards the almighty power for getting another shot at working towards achieving their goals in lives with all the efforts and hard work which could make a better difference for them.
Moreover, It was conveyed by DPM Hilaire that every person gets to live a new day which should be looked at as the right set of circumstances on a given day to pursue their vision and end goals in life, as every day must be seen as a sign to have another chance to achieve better results in what they believe.
During his extended wishes, he encouraged his fellow Saint Lucians to leave behind the old days, take up new challenges on a new day, and thrive to achieve their goals by standing up to the opportunities and chances to make the most out of them.