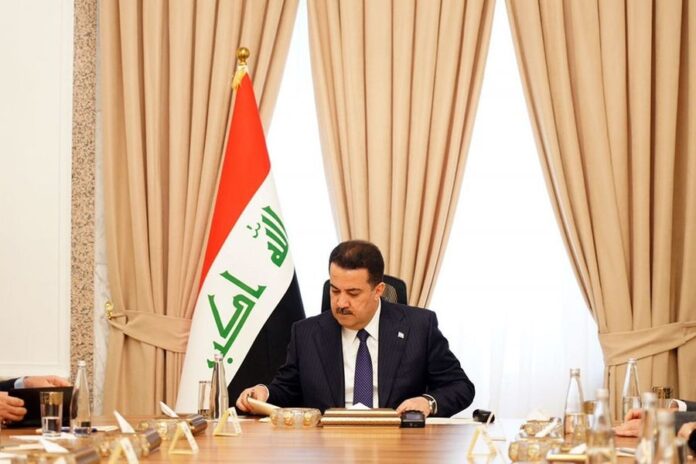 Iraq: The Prime Minister of the Republic of Iraq, Mohammed Shia Al-Sudani, on Saturday, April 29, 2023, recently chaired a meeting that was joined by the Chairman and the Board of Commissioners of the Media and Communications Commission. The meeting shed light on various matters such as IIT, Communication Sector Mobile Networks etc.
According to the shared updates, the information regarding the meeting was shared by the official social media page of the Iraqi Media and Communications Authority. The update read, "Prime Minister Mohamed Shia Al-Sudani heads a meeting that included the Chairman and Board of Commissioners of the Information and Communications Authority."
In addition, the meeting discusses the topic of the fourth license in the service of mobile networks that will contribute to the development of the communication sector and the level of services provided to the citizens.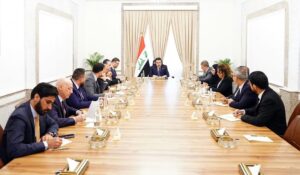 The Prime Minister of Iraq, Al Sudani, also pointed out the significance of the collaboration of the efforts of the IIT, and the Ministry of Communications, which recently signed with a consultative body, to proceed with the project of the fourth license through the National Telecommunications Company, in order to implement what was stated in the ministerial curriculum.
During the meeting, Mr Sudanese stressed the need to follow up on the work of mobile phone companies, and pay their dues, according to law, to the treasury of the state, as well as the importance of monitoring the service they provide and to the extent it complies with the legally defined service standards.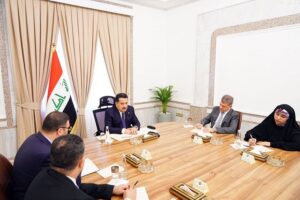 The Prime Minister directed the follow-up of implementing judicial decisions against Cork Telecom. Moreover, the Prime Minister emphasized the importance and impact of the media sector and the need for the body to take its role in re-evaluating and promoting this vital sector.
It was also reported that his Sovereignty also focused, in his direction, on the need to integrate work between the executive body and its board of trustees, away from any administrative intersections.
During the meeting, Mr Sudanese explained that issues related to public money or state resources should not be subjected to political pressure or influence, pointing to the importance of improving the communications sector, which has important economic benefits and returns to the state and citizens by magnifying resources and increasing job opportunities.
It is noteworthy that the Prime Minister reiterated the government's support for freedom of media to all media institutions; at the same time, media work must be regulated and regulated according to law and constitution.
In the end, the Media and Communications Authority has expressed the need to interact with citizens' complaints about services, respond to them with quick solutions to problems, and prevent them from recurring.
The Chairman and the Board of Commissioners of the Media and Communications Commission joined