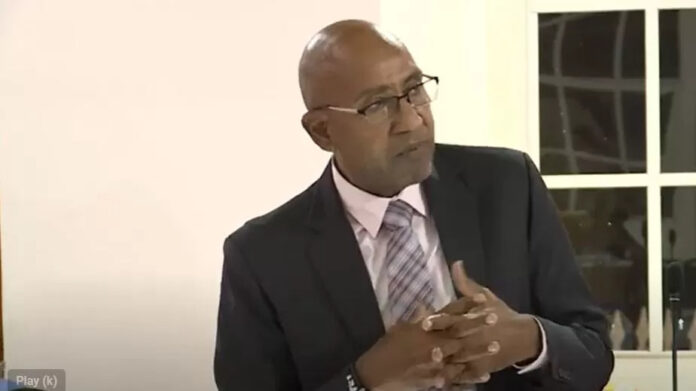 Roseau, Dominica: Minister of Finance of Dominica – Dr Irving McIntyre, has recently referred to the significance of the Spouse and Parents bill under the Maintenance Act 2023. During the recent parliament session. He stated that the bill is a progressive and flexible law particularly beneficial for spouses and old-age citizens.
Minister Irving McIntyre has also outlined that the government has been improving the number of bills, whether in the SDK program targeting the parents and grandparents or defensive benefits brought down to 65 years of age. There have also been housing interventions to protect the vulnerable, he added.
In his remarks, he added that the government has been working to form the legislation and moving towards a comprehensive approach for the sake of less fortunate and vulnerable, certainly older people. He said that the Aegis Chambers have been putting enormous efforts into the five bills which they have as it is recognized as the sole and primary draft by the Chambers of the 80s.
Furthermore, it was stated that the policies come under the framework of all these areas and other than in the 80s, Chambers were done with the OECS commission's legal unit, but this one solely was done with the Aegis Chambers. He asserted that along with the government of Dominica, society also has to play a vital role in the journey as the government is doing all in its capacity.
Minister of Finance McIntyre further mentioned that despite all the government's efforts, society has a part to play in addressing such vulnerable situations in the communities. It is about setting the right example and showing gratitude to the parents and grandparents.
Meanwhile, he also mentioned the clause of the bill and stated that it had been made quite clear in clauses three and four and noted that no respondent and dependent are attacked by the bill. 
He pointed out that that bill offers a flexible and fair picture in every sense as it is based on reasonable needs, which would be taken care of when needed.
He extended his remarks and said that all the mentioned things had been considered very carefully at the time of the decision of the court, which also refers to cannot meet practically the entire part of the needs, so it is not a matter of just claiming something.
Moreover, while shedding light on the bills, Minister McIntyre explained that Clause 4 mentions that if the person remarries or if the person is required with someone else will hold no liability. The bill safeguards both the dependent and the respondent. He called the bills as 'forward thinking bill.'