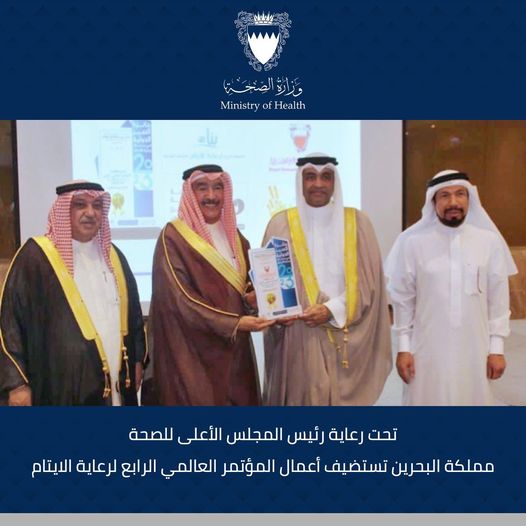 Bahrain: The Minister of Health of the Kingdom of Bahrain, Dr Jaleela Jawad Hassan, has recently updated regarding the recently held ceremony of honouring Distinguished Institutions Award Winners in Orphan Care.
According to the reports, the ceremony was conducted under the auspices and presence of the team, Dr Sheikh Mohammed bin Abdullah Al Khalifa, Chairman of the Supreme Council for Health, Honorary Patron of the Conference, Dr Walid Khalifa Al-Mani, along with Deputy of the Ministry of Health.
In addition, during the ceremony, the involved ministers from the health ministry opened the works of the Fourth World Conference on Orphan Care 2023 and a ceremony honouring the winners of the Distinguished Institutions Award in the Field of Orphan Care, held between 27 and 28 From February 2023 at Rotana hotel Manama.
Furthermore, the conference reviews methodologies for employing social investment in Arab orphan care institutions: exercises and success stories. 
The reports also confirmed that, at the beginning of the conference's work, the Deputy of the Ministry of Health gave a speech of welcome to the attendees and participants in the activities of this scientific conference from within the Kingdom of Bahrain and outside.
In his remarks, Deputy Minister of Health Khalifa Al-Mani, also took it to convey greetings and wishes to all along with the team of Dr Sheikh Muhammad bin Abdullah Al Khalifa, the head of the Supreme Council of Health, for the organizers of this conference's success.
Moreover, Dr Walid Al-Mani said that this conference constitutes an event that touches on one of the most important social and humanitarian issues in Arabic and internationally: the pursuit of improving orphan care services and their families.
He further emphasized that improvement in the system would be boosted through the adoption of global practices and applications that have achieved many successes in many places of the world and can be recognized and employed, which has been identified in this conference to be discussed via Specialized Workshops papers, on which the topic "Social Investment."